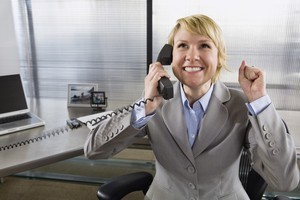 Government bought the dream but we all need to buy in if New Zealand's 'billion dollar' financial services hub is to become real, according to the Cabinet paper responding to the International Fund Services Development Group (IFSDG) report.
The Cabinet paper notes that "gaining broad community and political support will be a key precondition" for the hub to materialise.
How hard will that be? Not very, I would suggest. The hub has hardly been a politically contentious issue - which party would protest about a high-value job creation scheme in times such as these?
And how much 'community' support does a financial services hub really require?
We can start from the assumption that the majority of the population doesn't understand what a financial services hub or is, or even care to know. Why should they?
The only thing that might derail public support for the hub, or more likely interrupt the apathy, is that the costs of pursuing the project - which might, after all, be a fantasy - absurdly high.
On this, the Cabinet paper is a bit confusing. While pointing out there "could be significant costs in the short to medium term", later in the piece it also says that much of the hub construction work has already been "embedded" in tax and regulatory reforms currently in train.
Further work will be necessary, however, possibly incurring expenses that Treasury, at least, was concerned about: "Treasury considers that these costs are unlikely to be justified in view of the long time horizon and uncertain nature of the benefits of the initiative."
As well, Treasury notes the country might have to offer "inducements" to offshore fund managers if the hub actually gets going.
What spoilers.
The Cabinet report, though, provides few indicative costs. The only figure I could find was an extra $1.4 million ($700,000 over two years) to include hub work in the securities law review underway now. It also mentions unspecified expenses for hubbing up the Financial Markets Authority and elsewhere mumbles about further consultancy work.
Until we know exactly, ok roughly, how much the hub scoping project will cost it's hard to make a judgment. But I reckon if you're called up at tea-time by a market research group seeking your opinion on the NZ financial services hub, you should be positive.
Yeah, c'mon everybody do the hub.