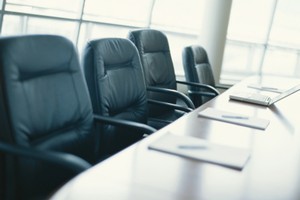 Who would've thought there were enough hedge fund managers in New Zealand to fill out a square hole let alone an entire round table?
And yet every year since 2009 the global hedge fund information business Opalesque has corralled a bunch of New Zealand's 'alternative investment managers' into a room to hold high-level talks about the state of the industry.
Although, to call it an 'industry' might be overstating the case, a surprising number of hedge fund managers do call New Zealand home, and they even have their own association - the New Zealand Absolute Return Association (NZARA).
The latest Opalesque NZ talk-fest was held in Auckland this March and brought together an eclectic mix of managers, most of whom you, or me for that matter, would have never heard of.
My favourite entry in this year's Opalesque guest list was Branton Kenton-Dau of MarketsDNA, who explained his investment strategy like this:
"We trade funds based on our understanding of the mathematics of human intention in the marketplace. We believe that markets are electrical in nature, conforming to the laws of electrical plasma."
See, these guys are wired differently.
While MarketsDNA just started trading last December, and is yet to prove its shocking investment theories work in practice, some of its alternative mates have been around for many years and have a solid performance history (with real money) behind them.
As the Opalesque 2011 intro boasted: "... the spirit at our reunion was up-beat, as a lot of fund managers have done extremely well in New Zealand and were able to outperform the majority of their global peers, including investment legend Warren Buffett, over the last 12 months."
Take that Buffet, you loser.
However, most, but not all, of these fund managers don't really deal with the little people - entry is commonly limited to the rich or institutional investors, often located offshore - so it's not easy for average New Zealanders to buy into these Buffet-beaters.
That might change soon, though.
George Bayley, who promotes NZ hedge funds via his firm TGN Funds, told the 2011 meeting that an alternative option for the New Zealand public was on the drawing board.
"TGN, in conjunction with NZARA, will be seeking to launch a NZ-based Unit Trust to allow local investors to access these exceptionally talented managers," Bayley told the Opalesque gathering.
It is good to have alternatives.