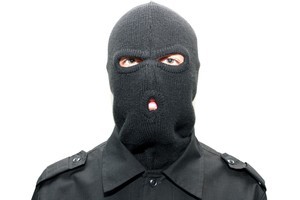 I read somewhere recently where an "unnamed industry player" was blaming new financial adviser regulations for a stagnant New Zealand life insurance market.
In the spirit of anonymity I won't name the publication, but this bloke was arguing that because financial advisers have to sit a couple of multi-choice exams before July this year they were too busy studying to get out there and push product in 2010.
That didn't sound like a plausible argument to me so I rang an anonymous industry source - my insurance Deepthroat - for his take on the matter.
"Of course it's crap," the source said.
For one thing, he argued, since the government last year relaxed the conditions for advisers who just deal in life insurance, many of those, who were on the road to the higher learning required to become an authorised financial adviser (AFA) are now on the path of least resistance that concludes with registered financial adviser (or RFA) status.
Despite that, all financial advisers, even your lowly prospective RFAs, have had to devote some of their time to further study.
However, any self-respecting insurance adviser isn't likely to let a little book learning get in the way of a proper sale, my source said. He reckoned risk advisers probably spend only 15 per cent of their time doing the real revenue-generating sales work - the rest is spent doing the boring back-office stuff that everyone would like to outsource to Bangalore.
"If there's any chance of a sale, well, the admin can wait," he said.
But 2010 sales have been slow as these statistics on the Investment Savings and Insurance Association (ISI) website - which is horrible by the way - might indicate if you can make sense of them.
But the stats shed little light on why life sales have been slow, nor does the ISI itself.
The ISI, a club representing New Zealand's big insurance and investment houses, has been in something of a hiatus since its CEO, Vance Arkinstall, left last year, which might explain its horrible website.
Vance told me it was due for a spruce-up and was on his list of things to do. Unfortunately, after being charged in relation to his directorship of the failed Dominion Finance firm, Vance had to put the site update and his long ISI career aside.
He is missed. Despite the Dominion thing Vance was a well-respected and liked figure in the industry and he was pushing a number of important issues: removal of adviser commissions from investment products; new standards for reporting of investment fund returns, for example.
Sean Carroll, ISI chair, admitted in the group's 2010 report that "over the year, we haven't made the level of progress we would have liked".
A successor to Vance, who left in July last year, is yet to be named.