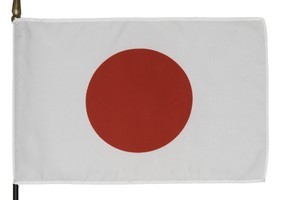 I don't remember exactly how many times fund manager Tyndall had been sold over the last decade or so - certainly not as often as reported but I do recall there were a few real transactions.
This chronology on the Tyndall NZ website does trace a convoluted ownership history but there are plenty of other similar examples in the funds management industry.
Yesterday's news that Japanese mega-manager Nikko Asset Management was the new proud parent of Tyndall, then, shouldn't have come as any surprise, although it was. The surprise wasn't so much a sale had gone through (the rumour has been circulating for months, if not years) but the identity of the purchaser.
I'm not completely ignorant of the Japanese funds management industry - my daughter has a Nomura Asset Management pink tissue box holder with teddy bear head decoration as proof - but Nikko was new to me.
But visit its website and you'll discover that Nikko is really big. And for those of you too ignorant or lazy to have mastered Kanji try this.
Tyndall NZ staff have been told it's 'business as usual', which is probably true. As with the AMP/AXA deal - now back on the table - New Zealand is of minor consideration. Nikko may not even know it now owns New Zealand's fifth biggest fund manager - Australia and its trillion dollar superannuation industry is always the main prize for foreign interlopers.
According to The Australian, Nikko manages almost US$118 billion worldwide and will scoop up a further A$25 billion from the Australasian Tyndall business. Nikko will pay about A$130 million for Tyndall, which represents a book loss of A$30 million for its former owner, the ASX-listed Queensland banking and financial services group Suncorp.
Geoff Summerhayes, head of Suncorp Life, told the world via the ASX that: "Our strategic review concluded that Suncorp Life was not the natural owner of an investment management business."
It's way to early to judge if Nikko, whose parent is Japanese banking giant Sumitomo, is more of a natural owner of Australasian funds management assets than an Australian banking group, but it's good to have them here anyway.