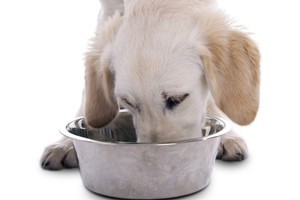 I wish I'd been there to see Gareth Morgan announce his acrimonious split from fund research house Morningstar.
From what I understand, Morgan launched an attack last week against the researcher at a conference whose audience included top Morningstar executives. I don't think there were any questions from the floor.
Theirs, anyway, had been a very brief romance. Morgan has only supplied his KiwiSaver fund performance data to Morningstar for a matter of months.
But they haven't been very good months. Gareth Morgan KiwiSaver (GMK) funds languished on the Morningstar charts.
In its big FAQ to Morningstar GMK makes no mention of ever appearing on the researcher's charts but it does say: "Morningstar data is a dog's breakfast - and is in our opinion useless for comparing providers and portfolios from an investor's perspective."
Judging by the barrage of counter-intelligence in its FAQs it would appear GMK took a hit from the Morningstar rankings, which, if true, reflects more on investor psychology than anything inherently wrong with the Morgan product.
For all we know, the GMK funds might have jumped to number one in the next Morningstar report. But we are not going to know now because GMK has shut down its data flow to Morningstar.
What GMK offers instead is its own tinned comparison product that presents GMK performance in a more favourable light. According to the GMK website: "Unit price data [used to construct comparison graphs] has been retrieved by us from provider websites and provider annual reports; in some cases we have interpolated missing data."
GMK also admits to sourcing "some data from [Morningstar rival] FundSource".
Woof woof.
It's the providers' prerogative, I suppose, to serve up data to suit their own purposes but we really do need a neutral party - be that Morningstar, FundSource (which can't claim full neutrality as its parent, NZX, owns a KiwiSaver fund) or whoever - to collate and compare KiwiSaver performance data for the sake of credibility.
Morgan is right in that there are many inconsistencies between KiwiSaver providers, particularly in the way fees are reported, and that's an issue that Morningstar also admits. In fact, the researcher is now asking KiwiSaver providers (or those on its database at least, which is now reduced by one) to provide more detail on their fee schedules.
"Our motivation for doing this is not to trip anyone up, however with the intense scrutiny of our survey it's important that the media and public are able to compare apples with apples. We firmly believe that there should be a headline fee which incorporates all expenses an investor pays and that this is included in the unit price/performance data," Morningstar says. "Currently, there appears to be little consistency here..."