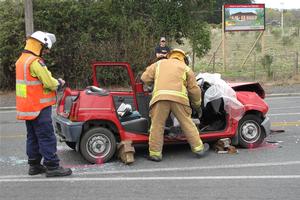 "And in the wake of the domino-like collapse of finance companies, financial planners have slipped three spots to 32," so notes Readers Digest NZ in its latest 'most trusted profession' poll.
Financial planners will be pleased to know that journalists are considered even more dodgy by New Zealand's regular people (or the 500 who participated in the Digest's survey).
At number 35 on the list of 'professions' (including the sought-after roles of barista, fast-food server and charity collector), journalists, however, rank above politicians, real estate agents and sex workers in the public's esteem.
In its take on the survey, the New Zealand Herald chose to highlight the low level of trust engendered by financial advisers and politicians - the latter, of course, have just completed writing new rules to supposedly increase the trustworthiness of the former.
I don't think the new law will alter next year's rankings in the Reader's Digest survey - expect more of the same in 2011.
But these studies themselves are not to be trusted - they reinforce prejudices rather than illuminate reality.
Reader's Digest didn't ask its, quite small, group of 500 average Kiwis to rate its own trust level but I suspect it too would be low down the list - tarred as it is by association with publishing and those annoying marketing letters it distributes promoting the almost-mythical 'sweepstakes'.
In 2001 a US court ordered Reader's Digest to pay out US$6 million after finding "its sweepstakes promotions were misleading to consumers".
After the court ruling Reader's Digest agreed to tone down its marketing with its lawyer, Bill Lockyer, quoted as saying: "Consumers will be able to clearly see that buying products will not improve their chances of winning."
However, while the winning odds may be infinitesimal (higher even than Lotto and carrying dire junk mail consequences for entrants) the Reader's Digest sweepstakes has real winners - although I've never met one.
While I had trouble accessing the photo page of the winners of the "98th Reader's Digest Sweepstake" on the publisher's website, there is a list of names revealing the lucky prizewinners.
I couldn't verify the existence of Ms T Chitty of Pahurehure (New Zealand's top Reader's Digest winner who took home, allegedly, $120,000 - which included a $20,000 'customer appreciation bonus').
However, Ms M (Monique?) Van De Moosdyk of Canning Vale West Australia - now $550,000 richer - is listed in the Australian phonebook. Call her next time you're in Canning Vale if you don't believe it - but you can trust me, I'm a journalist, not a hooker.

David Chaplin