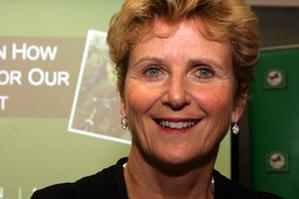 I don't mean to bang on about adviser commissions all the time but it has became the topic du jour, again.
In the seething wake created by the Consumer magazine 'mystery shop' of the financial advisory industry a number of commentators have popped their heads up calling for a ban on adviser commissions.
Retirement Commissioner, Diana Crossan, for example, has endorsed a 'no commission' world.
Financial journalist, Mary Holm, has also announced her intention to compile a list of 'independent' fee-for-service advisers.
Holm, at least, added the sensible caveat: "It's important to note that being independent doesn't mean being good."
But both see commissions (we're talking on investment products here, insurance products have been left out of the argument for the time-being) as the single evil influence behind poor advice.
Commissions certainly have the potential to distort advice - a fund manager recently told me the first question asked of him by an executive of the now-defunct Northplan advisory group was "What's your trail [commission]?". But it's simplistic to expect a ritualistic banning of commissions will purify the financial services industry.
Nonetheless, I think it will happen.
The NZ government and regulators are awaiting the publication of an Australian government report, the Ripoll report, before determining its policy on adviser commissions. The Ripoll report, due for publication on November 23, is widely expected to recommend a ban on commissions. New Zealand regulators are committed to trans-Tasman 'harmonisation' and will most likely follow the Aussie lead.
But the Australian entrepreneurs are already adapting to a commission-less world. This fascinating little business called MyMoney offers to take the sting out of commissions by allowing investors to redirect commission payments (many of which can't simply be stopped) to its business, which in turn passes the cash on to the investors who can then use it to pay their adviser a 'fee for advice'.
All this at "no cost to you", except the $240 fee MyMoney deducts from the commissions it receives, which would have previously been paid to an adviser.
This might be great for 'transparency' but if all that banning commissions achieves is a complex renaming process while consumers pay more for advice then little will have been achieved.

David Chaplin
Pictured: Retirement Commissioner, Diana Crossan