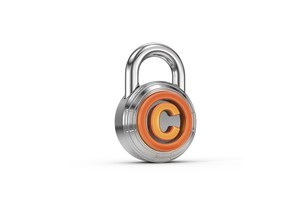 The rage against America's SOPA (Stop Online Piracy Act) may have only just subsided, but indications are that yet another copyright dust up is about to take place here as the Office of the United States Trade Representative negotiates a trade agreement with New Zealand.
Called the Transpacific Partnership Agreement (TPP), it not only covers trade in goods and services but also includes a section on intellectual property. TPP isn't only being aimed at New Zealand; it's also being negotiated with Australia, Brunei, Chile, Malaysia, Peru, the US, and Vietnam.
Trade agreements may seem like an unlikely way for the US to foist their copyright laws onto other countries, but the US has long used trade agreements to extend the reach of its laws beyond its own borders.
ACTA (the Anti-Counterfeiting Trade Agreement) is the most high profile example, causing significant political fall-out in Poland, and now the Australian Pirate party has demanded that the Australian Government reject it outright.
While TPP doesn't yet contain anything specifically relating to copyright, indications are that there is a big push on to ensure that TPP incorporates some pretty tough provisions that are designed to protect intellectual property.
A paper prepared by the US Business Coalition for TPP (rumoured to have been drafted by numerous industry groups) was leaked online.
In this paper, the Office of the United States Trade Representative was urged to include greater intellectual property protections than are even more onerous than those originally in ACTA. These include:
Protection for temporary copies: These defined by the TPP as copies that are made of webpages, music - basically any content. As most personal computers make temporary copies of files, adding this provision into the TPP could see copyright holders being given a framework for charging additional fees over and above those already charged.
Circumvention of copy protection: This has already been covered internationally by other agreements (which were cited as the basis for the Digital Millennium Copyright Act in the US) where it was been widely slated as being both frustrating and brain dead (ask anyone in the US about trying to play DVDs on PCs running a Linux operating system).
The duration of copyright: The current copyright term in the US is life of the content creator plus 70 years. The leaked paper suggests that the all TPP signatories should extend the duration of copyright well beyond this timeframe. Where this might sound sensible to those wanting to protect intellectual property, fundamental problems are likely. The fact that most copyrighted works don't have a commercial lifespan of 70 years seems to have eluded the geniuses who suggested this clause. As any teacher will attest, most textbooks are out of date well before 70 years is up as are most movies, and music. Should this clause be incorporated into TPP, there is a high likelihood that historians and researchers seeking to use copyrighted work will struggle to do so simply because finding the copyright owner to get permission to use the work will be all but impossible after 70 years. Brilliant.
Then there's statutory damages which the paper's authors recommend be bought into line with systems currently in play in the US. While it could be argued that awarding statutory damages provides a disincentive to infringing copyright, the US statutory damages regime has seen people (even children) hit with massive fines.
Worse still, it is also arguable that that the current damages scheme is potentially stifling innovation because of the threat of a multi-million dollar lawsuit even when fair use could be argued.
Perhaps the most worrying aspect of TPP is that the average Kiwi is blissfully unaware that it could become part of our intellectual property legislation framework even though robust copyright infringement laws already exist.
That this is the case is perhaps more indicative of the lack of transparency around the TPP negotiation process.
Should the interested parties succeed and get an intellectual property section incorporated into TPP with their suggested changes, wouldn't it surely be for the better of all if it should reflect the interests of the wider public as well as copyright holders?