Hospital should pay for a ride home after early morning discharges, claims sick mother.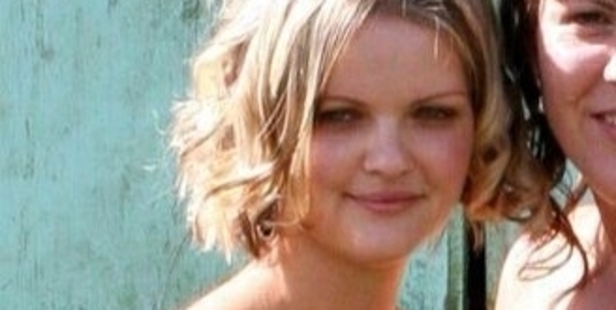 The Counties Manukau District Health Board spends more than $2 million a year on travel - but it didn't offer to pay for a taxi when it discharged Natasha Teller overnight.
She is speaking out after the DHB's apology to Muriel Murdoch. Last July, Mrs Murdoch, 79, was treated for a fall on concrete and sent home from Middlemore Hospital's emergency department in a hospital-paid taxi about 1.30am.
The hospital acknowledged that because of her age, it should have kept her in until later in the morning.
Auckland's three DHBs spent more than $3.5 million on taxi fares and other travel assistance in the 2012/13 financial year. This was mainly for patients, although Waitemata and Counties Manukau DHBs have included some staff travel in their disclosure to the Herald under the Official Information Act.
Counties Manukau spent $251,000 on taxis, plus $1.8 million on "national travel assistance" which includes some accommodation and support-person costs.
"A significant proportion of these costs are taxi fares for patients undergoing recurrent renal dialysis ... ," said the DHB's chief executive, Geraint Martin. He estimated Middlemore paid for about 1 per cent of its ED patients - around 75 a month - to go home in a taxi.
Miss Teller, 30, suffers chronic pain and has had laser treatment for kidney stones. She has attended the Middlemore ED 33 times in the past five years and had 13 outpatient appointments.
She recalls being discharged from the ED at 2.30am in January 2012 and 5.30am last June, although the hospital says the discharges were timed 2.18am and 6.25am.
The sales and administration worker lives with her two young children in Pukekohe. When she is in hospital, the children stay with her parents in the same town.
In January 2012, Miss Teller went to the ED in the afternoon with severe abdominal and kidney pain. She was given a large dose of morphine.
"I asked to stay overnight but they said no, they were really busy and I didn't need to be there. My mum had to get up at 2.30 in the morning and come and pick me up.
"I wasn't well enough to go home in the first place. If a doctor has to give a patient that much pain relief they are not in a state to be discharged."
Last June Miss Teller was taken to the ED by ambulance. After giving her pain relief, the hospital staff wanted to discharge her. She asked if she could stay until mid-morning and was told it wasn't the hospital's fault she couldn't get a ride home till then.
A friend picked her up at some time after 7am.
"If they are going to kick people out at ridiculous times like that when there's no easy way for people to get home I think they should [pay for a taxi]," she said.
Middlemore ED clinical head Dr Vanessa Thornton said: "We do our utmost to contact and discharge to the care of a relative as patients have had strong pain relief or are still recovering from their illness and require ongoing care.
"We do use taxis on occasion to support the discharge of patients when there appears to be no suitable alternative due to a variety of circumstances."