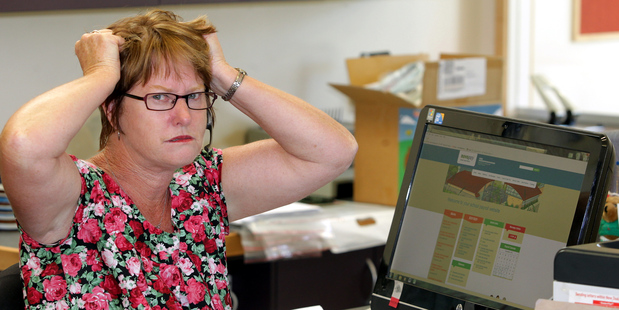 It's a tough job predicting the future - just ask Ken Ring. His attempts at picking when more earthquakes would strike Christchurch led to a public outcry that forced him into hiding.
Which just proves how brave, or foolish, you have to be to stick your head above the parapet.
We at the Herald on Sunday are a bit smarter than that: if we could predict the future, we'd be running the New York Times.
It's a much safer bet to stick with the certainties in life, or at least the ones you know will never happen.
So here's our tips for what we'd love to see this year, but know they have no chance of happening. If by some miracle they do though, you read it here first.
• New Zealand teachers paid on time and in full. Or a Minister of Education who will do something about making it happen.
• A test rugby season without some thug taking to Richie McCaw's head.
• John Banks and Winston Peters to realise the country would be much better off without them involved in politics.
• Chief executives holding their pay increases to below 5 per cent, and increasing their workers' upwards instead.
• TV stations to focus on quality local-made TV, rather than cheap-and-nasty reality shows.
• New Zealand beaches become smokefree - like parks and playgrounds. More than 35,000 cigarette butts wash up in Hauraki Gulf daily.
• Our economy rebounds without relying on Auckland house prices to drag it up.
• The Minister of Transport, or his associate, or a deputy, or even a casual acquaintance of any of them, to explain how their failure to move on drink-drive limits, and their lack of action on alcohol reform in general, is anything but protection of the liquor industry.
• A Black Caps cricket team that can actually play.
• Apple holding off at least 12 months before releasing its latest iPhone, or iWhatever, and sucking up more money.
• The Government and Auckland Council agree on at least three transport priorities for the nation's biggest city.
• Power companies and banks to lower their charges - or at least justify their extraordinary profits.
• The Christchurch rebuild to be finished. Or should that be started. And all residents paid out by insurance companies who are dragging the chain.
• Bus drivers who obey the road code.
All possible ... but very unlikely. Happy New Year.