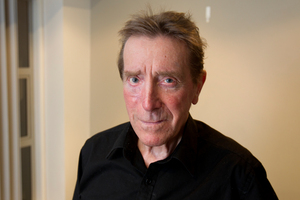 The most objectionable feature of the outburst by Invercargill businessman Louis Crimp is that no one in the political party which benefited from his largesse has publicly deplored it.
In an interview with the Weekend Herald, Crimp, whose $125,520 contribution to the Act Party for the 2011 election campaign made him the party's single biggest donor, vented his hideous views on Maori, pandering directly to the lowest common denominator of public debate.
On television later, he seemed more pathetic than contemptible: his apparent difficulty in processing ideas and a sleazy aside to a woman reporter suggested that the original newspaper article gave a more coherent account of his viewpoint than he was capable of doing on his own.
Equally sad was the fact that he apparently longed for the party's golden age, when Don Brash was in charge. Having relished Brash's infamous Orewa speech as leader of the National Party, Crimp was "inspired" by the politician's arrival at the helm of Act.
But the Brash era was catastrophic for Act: the party's vote slumped by 75 per cent and it lost four of its five MPs, gaining a presence in the House only by a nod-and-wink arrangement with National. Brash's divisive ideology plainly cut no electoral ice.
Yet the party seems happy to take money from a man who pines for such rhetoric. Its president, Chris Simmons, said he respected Crimp's right to have a view - but his respect for Crimp's money seems even more profound, since he will still bank the man's cheques. Act's sole MP, John Banks, was conspicuously silent.
The bleakly ironic aspect of all this is that the party was founded by people of strongly held principle and integrity. Its radical neoliberalism in economic matters was certainly not for all tastes - indeed its founding impetus was Roger Douglas' frustration that the economic reforms of the Fourth Labour Government had not gone far enough - but its philosophy was plainly articulated.
But it turned into the head office for double standards - the home of a law and order champion with a secret assault conviction and a perk-buster with an appetite for perks - and is now a political joke .
Act's sole political mission these days - and it's an ambitious one - seems to be to save Act. Perhaps Crimp's money can do that. But a safer bet would be for the party and its MP to discover some ethical backbone and tell the dinosaur from the deep south where he can put his cheque.