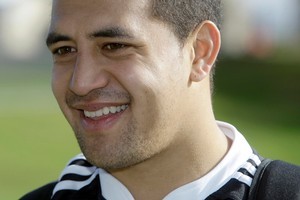 Getting into trouble of one sort or another seems to be an occupational hazard for sportsmen (though not for their female counterparts; when was the last time you read about a member of the Black Sticks or Silver Ferns getting into a bar fight?)
It should not necessarily be cause for surprise or alarm. Extreme performers in their chosen code they may be, but that doesn't mean they will be gifted with maturity, wisdom or judgement beyond their years. Indeed the reverse is often true.
That's why governing authorities and the public give some (perhaps too much) latitude to players who go off the rails, usually because they've drunk too much.
But what rugby player Willie Ripia did - both allegedly and presumably - can't be excused. The former New Zealand Maori, Hurricanes and Highlanders inside back resigned from the Perth-based Super Rugby franchise the Western Force this week amid allegations that he took money from his teammates' belongings in the changing rooms.
His actions, which he has not denied, were reportedly captured on a CCTV system set up after teammates complained that money had been going missing.
There are suggestions in the Australian media that Ripia may have a gambling problem. If so, he deserves sympathy - but not his teammates' forgiveness. In some matters, it's one strike and you're out, and nicking cash from your fellow players' kit while they're out sweating on the field is one.
It is in the very nature of team sport that you know your teammates always have your back. Finding out that they're doing something behind that back is such a complete betrayal of a fundamental value that there is no way back. What Ripia did is on a par with the treachery of Chelsea player John Terry, who had an affair with the partner of a teammate.
Perhaps Ripia has a future in Europe, where players from downunder are in hot demand. If so, Europe's welcome to him. It's hard to see him entering a dressing room here again.