Government and employer contributions mean it is not always the best option to pay off debt before saving.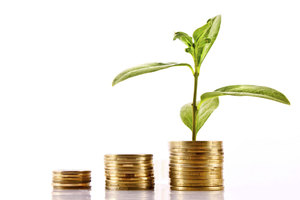 Recently, ex-chairman of the Shareholders Association Bruce Shepherd was reported in the Herald as being opposed to KiwiSaver and suggested young people with a mortgage should focus on paying that off first before opting in to KiwiSaver.
He admits his opposition is mainly philosophical "that I prefer people to be connected to their wealth and take responsibility for it rather than paying a manager to do it for them".
While I agree to an extent, I'm sure I'm not alone in not having the time or inclination to actively follow a multitude of investments.
Bruce's argument for paying off the mortgage first was: "if you calculate the internal rate of return for a KiwiSaver over the life of the product, the rate of return is worse the longer you are in. It gets close to the mortgage rate on most assumptions the younger you are, so if you are young and you have a mortgage, don't be a KiwiSaver. If you already are, take a holiday until your mortgage is paid off."
After reading that I heard part of a radio interview with a KiwiSaver provider who said most New Zealanders didn't pay off their mortgage until just before retirement, leaving their run a bit late to save a significant amount for retirement.
I'm not sure I completely understand Bruce's argument so can you explain the pros and cons of KiwiSaver vs the mortgage?
There is a valid argument in reducing or paying off your debt before becoming an investor in assets like shares, bonds, and managed funds.
That's because you need to be confident the return from the other investments will be at least as good (or better), than the cost of servicing the debt.
If you're paying off a credit card with a 20 per cent interest rate that could be a bit of a challenge.
But if paying off a mortgage from your tax-paid income with, for example a 5.5 per cent interest rate, the investment would have to return around 7.3 per cent to equal the mortgage's equivalent tax-paid return.
However, KiwiSaver is not a normal investment vehicle.
It has several unique benefits versus other types of investments.
Those benefits are "free money".
The first freebie is the $1000 government kick-start which every KiwiSaver receives to open their account, even children.
The second freebie is the annual member tax credit from the Government of $521, which you get as long as there have been contributions into your account of at least $1042 during the year.
That's 50 cents free for every $1 you have contributed, or a 50 per cent return on every $1042 contributed each year.
There are not many investments out there with that sort of return without taking a significant amount of risk.
The third "freebie", and the one which helps your balance to increase quite healthily, are the employer contributions to KiwiSaver's accounts.
As of April 1, the minimum contribution for individuals has moved from 2 per cent to 3 per cent of your annual income. Your employer now must also contribute at the same minimum rate of 3 per cent.
That's a doubling of your money or a 100 per cent return for every dollar you have contributed each year.
So compared to other investment vehicles or paying off the mortgage, KiwiSaver has some attractive and unique benefits.
On top of this, your KiwiSaver account also earns investment returns.
How much those returns are will vary by provider and by the type of fund you are in.
Lower-risk funds invested in cash and bonds will over time generate lower returns than funds which also invest in shares and property.
KiwiSaver is also a good diversifier of risk.
If you choose only to own property you have all your eggs in one basket ie New Zealand residential property.
Not a bad place to be right now, but that hasn't always been the case and no doubt will face challenges again at some future point.
If nothing else, KiwiSaver is a step towards adjusting the balance for Kiwis away from the risks of another housing shock.
New Zealanders need to diversify their financial assets.
We are too exposed to housing.
According to the Reserve Bank of New Zealand, as at December 31, New Zealanders had $240 billion invested in financial assets (shares, bonds, bank deposits) and $648 billion in housing.
That's a staggering three times as much and 73 per cent of our net wealth in housing.
Across the Tasman, where superannuation saving has been compulsory for over two decades, Australians have 44 per cent of their wealth in financial assets and 56 per cent in housing.
New Zealanders do not have a good track record in saving for retirement.
There has been a heavy reliance on the government-funded NZ Superannuation pension.
With the baby-boomer bubble now hitting the NZ Super eligibility age this is going to place significant strain on the Government.
We are seeing changes in pension eligibility right around the world as part of austerity measures.
We shouldn't rely on the government pension being available in its current format in the future.
And selling the family home once you reach retirement doesn't always work out as planned.
•Murray Harris, Milford Asset Management head of wholesale and intermediary relationships.
I bought a house a month ago and I did not use my KiwiSaver money for buying it.
Do you think I could apply and use the money that I have in my account to pay some deposit money to my bank? How can I benefit from my KiwiSaver now?
I did not know that I was entitled to some credit.
Unfortunately you are not able to withdraw your KiwiSaver money after you have already bought your home. The main benefit to you now is that you can continue to save into your KiwiSaver account without having touched your savings so far. This will help you to build up a good nest egg for your retirement.
For those who have not bought their first home, there is a lot of information available about using some of your KiwiSaver funds towards the purchase. It's really important to start talking to your bank, your KiwiSaver provider and solicitor early on in the process to ensure that your KiwiSaver funds are available at settlement.
To help with buying your first home, if you've been a member for three years, you are able to withdraw the total amount in your KiwiSaver account excluding the Government's contributions. These funds are released to your solicitor prior to settlement.
•David Boyle, ANZ Wealth general manager of funds.
•Disclaimer: Information provided is stated accurately to the best of the respondent's knowledge at the time of publication. It is general in nature and should not be construed, or relied on, as a recommendation to invest in a particular financial product or class of financial product. Readers should seek independent financial advice specific to their situation before making an investment decision.
To have your KiwiSaver questions answered by the Herald's panel of industry players email Helen Twose, helentwose@gmail.com.