Southern Cross says technology is not proven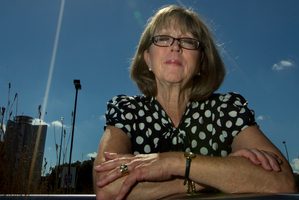 New Zealand cataract patients are missing out on new, safer laser technology because the country's biggest medical insurer doesn't want anything to do with it, eye doctors say.
Cataract surgery is the most common surgical procedure in New Zealand.
Femtosecond laser surgery is available at Auckland Eye, the Eye Institute and Fendalton Eye Clinic, in Christchurch.
It costs $988 more than traditional methods and other insurance companies are contributing the normal cost - $4,308 - to people who choose femtosecond surgery. The patient pays the difference.
But Southern Cross will not allow customers to do that.
"All we are asking is that if customers want newer, more precise technology, Southern Cross should let them make that choice," Dr Trevor Gray of the Eye Institute said.
"This is setting a serious precedent. We have the monopoly-holding issuer dictating what technology (members) can access."
Southern Cross Health Society head of clinical operations Justin Vaughan said its "affiliated provider" programme did not allow patients to be charged more than the price agreed with providers. He said that gave members certainty. He said femtosecond surgery had not proved to offer better results, so Southern Cross would not pay more for it.
But Auckland Eye's Dr Yvonne Ng said the new method improved healing times and reduced the risk of error. The Eye Institute has done more than 100 femtosecond surgeries in the past year and Auckland Eye 50. The public sector still does cataract surgery with scalpels.
Insurance ombudsman Karen Stevens said issues like this needed to be taken up with the insurer directly.
Bruce Morrison, chief executive officer at health insurer Accuro, said it allowed clients to transfer money from standard surgery to femtosecond treatment and was considering working the full cost into premiums.
Southern Cross has 61 per cent of the market, with 822,422 members. It funds about 7,500 cataract operations a year.

Patient cross at insurer's refusal
Paula Smith found out by accident that there was another option available to her for cataract surgery.
The Auckland woman had booked her appointment when someone said in passing: "Isn't it a shame that Southern Cross don't come to the party with the new machine?"
She works in a radiology clinic so "I understand the advantage of new technology".
She was happy to pay the extra cost on top of what Southern Cross had been about to contribute but was told it was not an option.
She wrote to the Insurance Ombudsman but was told it was out of their jurisdiction.
Now, Smith is hoping Southern Cross will have a change of heart before she is forced into traditional surgery.