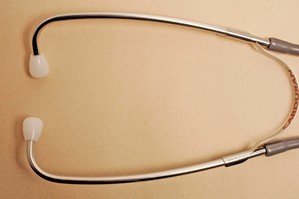 Health authorities say swine flu could still be rising in some regions after the fourth death linked to the virus this year.
A 44-year-old Christchurch woman, who tested positive for swine flu, or H1N1 virus, died in Christchurch Hospital on Sunday night. She had an underlying health condition. Her death will be analysed by the coroner.
The death of a 38-year-old Wellington man yesterday, a week after he was admitted to Wellington Hospital's intensive care unit, was also linked to swine flu. He was understood to have suffered from cystic fibrosis.
A 51-year-old Northland man is suspected to have died last month from an underlying health condition exacerbated by swine flu. Bay of Plenty woman Lee Roche, 48, died in June after falling ill with the virus.
Fifty-eight people were admitted to hospitals with influenza-type illness in the week to August 5, bringing the total to 222 this year.
Deputy Director of Public Health Darren Hunt said it was not clear if the swine flu season had yet peaked as it varied greatly around the country.
Regions such as Auckland, Bay of Plenty and Taranaki were still "busy" with swine flu. Authorities were keeping a close eye on several other areas such as Wairarapa and parts of the South Island where the virus had yet to make its mark.
"We may see some stabilisation of rates in the North Island. We may see it climb in other areas," Dr Hunt said.
"It's really kind of watch and see at the moment. We still don't think we are going to get the same type of activity we saw last year."
Last year, 35 deaths were linked to swine flu. Asked if further deaths should be expected this year, Dr Hunt said: "I wouldn't be surprised."
Those most at risk from swine flu were pregnant women and people with existing health problems.
A small number of flu vaccinations were still available, but people needed to get in soon to build up their immunity in time, Dr Hunt said.
Anyone concerned about their flu-like symptoms needed to seek medical help early.
Fighting the bug
* Know the symptoms of influenza, which can include a high fever, headache, cough, sore throat, tiredness and aches.
* If you or your family are ill and you are concerned, get health advice by calling your GP or Healthline on 0800 611 116.
* Seeking early medical advice is important for pregnant women, the obese and those with underlying medical conditions.
* Wash and dry hands frequently, cover coughs and sneezes and stay home if you are sick.