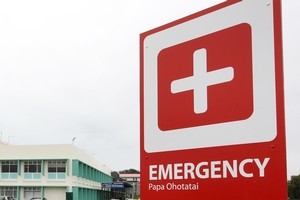 The hospital management of heart attack patients has been improving, but many experience delays and New Zealand's rates of invasive treatment are lower than in comparable countries, an audit has found.
Published in today's New Zealand Medical Journal, the audit was done in 2007, repeating one from five years earlier.
One of the authors, Auckland cardiologist Chris Ellis, yesterday acknowledged the Labour and National governments' improvements in heart surgery, but said necessary changes in other heart care still had a long way to go.
The audit in May 2007 found that 19 per cent of "definite" heart attack and unstable angina patients were given angioplasty treatment - expansion of narrowed arteries with a tiny balloon and usually an expanding metal stent - compared with 7 per cent in 2002. Coronary artery bypass surgery was performed on 2.8 per cent, down from 3.5 per cent in the first audit.
"The audit's main finding is that there are still low levels of investigations, evidence-based treatments and revascularisation [angioplasty and bypass] undertaken for New Zealand ...
patients in comparison to overseas experiences," the authors wrote.
New Zealand patients faced delays for invasive assessments and treatments, and these were worse for those who initially went to hospitals that did not provide interventional treatment for heart attacks.
Those waiting for cardiac angiography - an x-ray taken after a contrast medium is injected through a thin catheter threaded into the heart arteries - faced a median wait of four days.
Even at the nine "interventional" hospitals, the median wait was 2.5 days. This was "sub-optimal, with only 44 per cent of patients receiving this important investigation within a 48 hour window".
The cardiology investigation and treatment laboratories "have expensive equipment laying 'dormant' overnight, unless used occasionally for 'emergency' patients.
It would seem to be more efficient to inject resources into this area, to allow 'shifts' of nursing staff and cardiologists to undertake 'routine' cases ..."
In 2008, Labour announced a $50 million, four-year boost for cardiac surgery. Last year National followed that up with an extra $5 million for Auckland and Northland, where the problems were worst.
Dr Ellis said yesterday: "The first audit confirmed that there really was a limited service for patients with heart attack. The latest audit has shown mild improvement, but it's really still not adequate."
He said that as well as providing extra money for surgery, the Health Ministry had fostered the development of regional surgical networks of specialist hospitals with their contributing centres. The same needed to happen in non-surgical heart services.