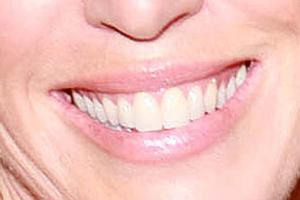 Chewing gum giant Wrigley is planning to sell a calcium-fortified gum in New Zealand, with claims that it will improve oral health.
Food Standards Australia New Zealand, the transtasman food regulator, has approved the addition of calcium to sugar-free gum, on application from Wrigley. Each serving of gum - two pellets or one stick - is permitted to deliver up to 200mg of calcium.
Calcium-fortified gum can be bought from dentists in New Zealand and Wrigley sells it in the United States and Britain. Staff in Sydney said yesterday they could not say when the company would have a product for release in Australia or New Zealand.
Wrigley maintains chewing sugar-free gum fortified with calcium may be good for dental health, a view backed by Food Standards.
The agency dismissed the concerns of Victoria's Department of Human Services that permitting the scheme may set a precedent to fortify lollies and soft drinks.
Food Standards said chewing gum containing minimal residual sugars differed from other foods of little or no nutritional value like sweets or soft drinks, since chewing the gum after meals was good for oral health and was recommended by dentists.
The Dental Association's associate director, Dr Graeme Ting, said chewing sugar-free gum with added calcium would improve oral health.
But Auckland University professor of medicine and endocrinology, Ian Reid, said he was "neutral" about the gum, because his research group had found an increased rate of heart attacks in women who took calcium supplements.
Although it was a modest dose, users would have to limit consumption so as not to exceed the daily intake. He encouraged people to get calcium from food as it was absorbed more slowly than the supplemental form.
* Boning up
Adequate calcium intake is needed for healthy bones, teeth and the heart.
Around a fifth of New Zealanders consume too little calcium, the main dietary sources of which are dairy products.
Recommended intakes vary by age. Adults are recommended to consume 1000mg a day, rising to 1300mg for elderly men and women over 50 - but no more than 2500mg.