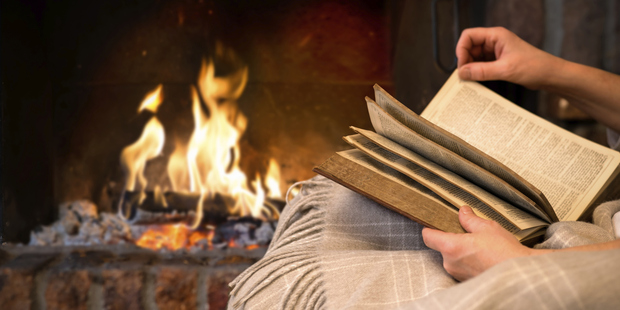 What the A to Z of winter wellness is all about
When the chill factor drops our focus on good health often drifts. Not only are we more susceptible to nasty winter lurgies, but the temptation to hibernate can mean less moving and not as much focus on the right food for optimal health. In a bid to stay focused (or re-focus) this winter, we've called on the smarts of holistic health expert, Dr Libby Weaver to help compile our interactive A to Z of Winter Wellness. Each weekday we will reveal the next letter and what it stands for in our health file, plus informative graphics and recipe suggestions to help boost your health. Check in to Life & Style every afternoon for your winter wellness inspiration.
- Nicky Park, Life & Style Editor
Winter is a great time to take some time for yourself, whether it be meditating, curling up on the couch with a book or walking in the crisp morning air.
Use this time to reflect on your life and find the things in your life for which you are grateful. When you feel grateful, you are present, safe and creating more love-based hormones, stepping away from fear and stress. Here, your nervous system knows there is no perceived danger to your life due to your happy demeanor, your diaphragmatic breathing and your 'life is great' feeling. When you are in this place of gratitude your body is no longer on red alert for your safety and can focus on digesting that lunch you ate or fighting that sniffle or growing those fingers nails. Being grateful is to be truly present in life, being in the now and realising what an incredible gift life is.
Dr Libby Weaver (Ph.D) is one of Australasia's leading nutrition specialists and weight loss experts based in Auckland, New Zealand. For more information visit www.drlibby.com.