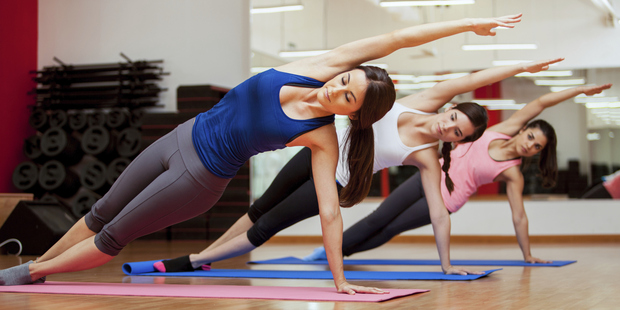 What the A to Z of winter wellness is all about
When the chill factor drops our focus on good health often drifts. Not only are we more susceptible to nasty winter lurgies, but the temptation to hibernate can mean less moving and not as much focus on the right food for optimal health. In a bid to stay focused (or re-focus) this winter, we've called on the smarts of holistic health expert, Dr Libby Weaver to help compile our interactive A to Z of Winter Wellness. Each weekday we will reveal the next letter and what it stands for in our health file, plus informative graphics and recipe suggestions to help boost your health. Check in to Life & Style every afternoon for your winter wellness inspiration.
- Nicky Park, Life & Style Editor
If physical exercise (or movement as I like to call it) were a pill, everyone would be taking it. When you look at the list of benefits attributed to regular movement it would be amazing to find anything that even came close.
From a decreased risk of many cancers (including bowel and breast - two of the most prolific cancers in New Zealand) to increased longevity and improved heart health the list literally goes on. As the weather cools movement routines can tend to go out the window. A winter walk even at night, rugged up with a friend can be wonderfully rejuvenating. If the weather doesn't permit any sort of outdoor activity you could stretch or practice simple yoga poses in your home. Or commit to an exercise class preferably breath-focused to keep your body and mind occupied. Winter can be the perfect time to try a restorative or warm yoga class.
Dr Libby Weaver (Ph.D) is one of Australasia's leading nutrition specialists and weight loss experts based in Auckland, New Zealand. For more information visit www.drlibby.com.