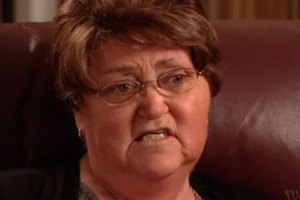 An alternative therapist has been largely cleared of wrongdoing for failing to refer a client to a doctor while an invasive cancer ate through her skull.
The Human Rights Review Tribunal ruled that Te Horo iridologist Ruth Nelson acted compassionately and with good intention towards a "stubborn, difficult and manipulative'' patient, Yvonne Maine.
It cleared her of seven of the eight allegations against her, including that she failed to obtain Mrs Maine's informed consent to the ongoing treatment of her scalp, and that she failed to provide services that complied with legal, professional and ethical standards.
However, it found that Mrs Nelson did not comply with her duty to provide services to Mrs Maine with reasonable care and skill.
Her failure lay in not refusing to have anything to do with Mrs Maine's cyst from the time it was first shown to her, the tribunal ruled.
No orders were made against Mrs Nelson.
Iridologists are natural health practitioners who examine a set of muscles in an individual's eye - the iris - and then deduce the health of other parts of the body from what they see.
During the hearing, the tribunal heard that during the course of the 16 months Mrs Maine was treated by Mrs Nelson, the lesion on her head grew in size to 10cm by 11cm.
Mrs Maine received major surgery and had part of her skull replaced with bone from her ribs. She died a year later, aged 67.
- APNZ