Each week intrepid reporter Rachel Grunwell will try out a new form of exercise to bring you the lowdown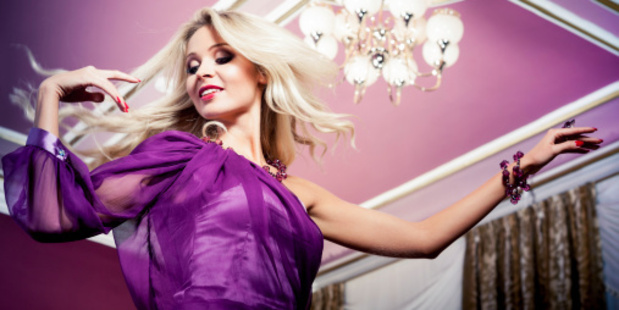 Masala dance
What is it? A group dance class inspired by modern music and movements from Bollywood and bhangra Indian dance.
What's needed? Gym gear, sports shoes, water bottle. Or, if you're not shy, throw on Indian-inspired gear and sparkly bangles.
The experience: This week I clocked up another birthday and the bloke bought me a fitbit. It's a tiny wireless device that tracks steps, distance, calories burned and stairs climbed. He reckons one thing that's been missing from these fitness challenges is how many calories they kick.
What can I say? He's a practical kinda guy.
So, when I try out a masala dance, I try out the little device.
I'm at the Candi Soo Fitness studios, named after Candi Soo herself, a fitness teacher for 31 years and founder/director of the company. She created masala dance and unleashed it first successfully in Asia and then brought it to New Zealand more recently.
Her gym is tucked away in the heart of the Auckland CBD by St Patrick's Square. Nice and handy for city workers.
Candi tells me that masala "is not a conservative dance, it's sexy". So it's less of the centuries-old bhangra folk dance, which some Indian farmers do to celebrate harvests, and more Bollywood with bling. She also boasts it's "different''. So she tells me to forget draping a traditional Indian sari over my body. I should really sport something a bit saucy instead, or gym gear will do. After all, masala means "spicy" in Hindi. She offers to lend me one of her micro miniskirts and a crop top, but I let her rock that instead and opt this time for a muslin shirt and dance pants.
Candi says masala is more than just a dance: "It's about the music, about people being in love, Hollywood, movies ... It's a happy dance and like being in a dream and getting lost in that dream world".
Well, she's right, I do get a bit lost in this dream world. The high-energy moves change at turbo speed so it would take most people a couple of sessions to become familiar with the choreography. But there are lots of repeat movements so once you have those down pat you'd be away ...
It feels like I've turned up to a dance party: the lights are dimmed, there's flickering disco lights, the music is turned up and dry ice hides bodies intermittently on the dance floor.
Candi calls the environment "full of energy". She wants dancers to forget they are here for fitness, and have fun first. Burning calories is a spin-off.
Candi and another two teachers are on a stage in front of a dozen women and one (brave) bloke.
There's some sexy moves, like almost blowing kisses, shaking my chest and booty, and whipping my hair forward rock star-style. Candi was right that the music is high spirited and catchy and "it makes you want to move''.
Candi asks me up on stage for a few songs (yikes) and, er, I do get stage fright. But only for a second because I'm soon too busy trying to follow her footsteps and hand gestures, and laughing at myself as I lift my left knee when she lifts her right.
There's one move that simulates the lassoing of cattle, while another has me leaning back so far that if there was a stick in front of me you'd think I'm about to do the limbo.
But next I'm doing the Indian-inspired movements of pushing the arms towards the ceiling. There are lots of big moves, some punjabi ring fingers and punjabi shoulder moves, but also big stomping feet and joyous shouts.
Then, near the end, we all do the macarena dance. Yay, I know the moves.
But soon it's time to warm-down and emerge from this Bollywood dream.
The fitbit tells me I left behind 300 calories in Candi's studio. But the regular masala-goers, more adept at the moves, would singe off way more flab than that, for sure.
How much? Candi Soo Fitness: $79 monthly membership (unlimited group classes), $120 for 10 classes, $20 casual class, $12 for the two-hour dance fitness party on Saturdays.
Worth it? For babes who like to bop Bollywood style.
Try it: Candi Soo studios, 2/36 Swanson St, Auckland Central, ph (09) 309 9061, www.candisoo.co.nz
Rating: 8.5/10