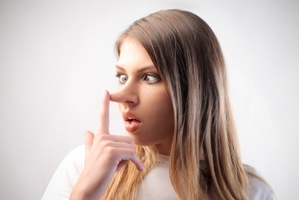 Telling the truth is good for your mental and physical health, researchers have found.
Researchers involved in the Science of Honesty study said people who told less lies improved their overall health in 10 weeks.
Psychologists at the University of Notre Dame in Indiana asked 110 people aged between 18 and 71 to take a lie detector test and complete a health and relationship assessment that measures the number of major and minor lies they told over 10 weeks.
Half of the participants were told to stop telling all lies during the study, the others - a control group - were asked to carry on with their usual routine.
"We found that the participants could purposefully and dramatically reduce their every day lies and that in turn was associated with significantly improved health, " lead author Prof Anita Kelly said.
According to Medical Daily Americans tell an average of 11 lies a week.
The study found those who told at least three less white lies each week suffered less mental health concerns like feeling anxious or down. They also claimed to feel better physically - with a reduction in headaches and sore throats.
Participants in the no-lie group said they stopped fibbing by not exaggerating their daily accomplishments, cutting out excuses and avoiding answering awkward questions.
- HERALD ONLINE