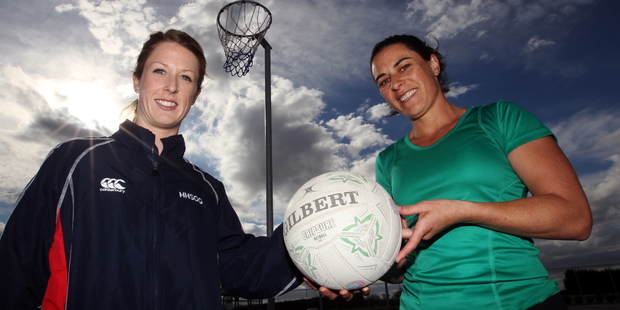 Top marks for optimism in the buildup to tonight's Hawke's Bay Premier Netball League division one final go to Hastings High School Old Girls Huias centre Abby Breakwell.
The Sacred Heart College sports co-ordinator is confident Huias can upset defending champions Otane Force in Taradale's Pettigrew-Green Arena despite the fact the Force have won all 14 of their games this season. The Huias have lost their two most recent games against the Force by almost 20 goals - 67-46 and 63-46.
"We're going to step up this week. We always do come final time ... we only only lost by a couple of goals in last year's final and this one will be a close one," Breakwell said.
Breakwell, 24, has the unenviable task of marking Force centre Annemarie Kupa-Petera. Huias coach Kaylene Higgs has told Breakwell if she can shut down Kupa-Petera or restrict her freedom Huias could beat the favourites.
"That's the goal. Otane go to Annemarie with every second pass ... if I can push her out of play it will put pressure on the rest of the Otane team," Breakwell said.
"It's a big assignment and Annemarie isn't slowing down with age."
Breakwell is in her second season with Huias after returning from Massey University commitments where she played in the Manawatu premier grade. Kupa-Petera, 36, has an extra incentive to spoil Breakwell's plans, tonight's final will be her last match in the league after 21 years, 10 in a row with the old Physique club and 11 consecutive with the Force.
"Naturally I want a winning farewell. If we can do it it will be my eighth title with Otane," Kupa-Petera said.
The only Otane player to play in all 11 finals, Kupa-Petera, said she didn't believe her midcourt tussle with Breakwell would determine the game's outcome.
"I'm picking the performance of the two Bird sisters [Jess Bird for Otane and Ellie Bird for Huias] will decide it. They are both goal shoots and we use Jess better than they use Ellie. Our feeds and ball placement in the attacking circle is better," Kupa-Petera said.
Jess Bird has played for the Pulse under-23s and is in the Manawatu NPC squad after stepping up from the Manawatu under-19s. Kupa-Petera pointed out her side's defensive work through the court has regularly matched the quality of Bird's shooting.
She agreed she was in the best condition she has been following a year of crossfit including international competition across the Tasman.
Should Breakwell achieve her goal and her Huias upset the Force Huias goal keep Chrissie Leppien will become the first player in the history of the league to win the title with four different clubs. She has played in winning MAC, Otane and Physique teams in the past.
Higgs is as optimistic as Breakwell despite her side only coming within three goals of the Force once this season.
"A final is only about one game and if the girls are in the right frame of mind we can do it. Their demeanour on the night will tell us if they are ready."