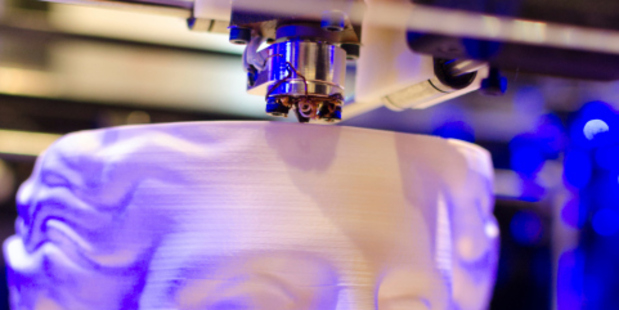 The flip side of crisis is that it sparks innovation, and when the crisis is as large as climate change, the surge in smart technology resulting from investment in "alternate" research is turning into a tidal wave that portends to completely reform the way we live and work.
Which is, of course, the whole point, if we are to put dependence on fossil fuels and old-style industrialism behind us in order to save ourselves from global warming.
Amazing inventions are being reported daily - some so radical they could transform the future in ways even their makers cannot foresee.
One branch of science could claim to be developing the "zaniest" technologies: bio-engineering. For it is from the fusion of organic and inorganic materials - or just the manipulation of organics alone - that many now-strange ideas are emerging.
Imagine buying an organic culture at your local appliance store that, once activated in your home, grew into a refrigerator, complete with wiring and cooling unit and with a structural integrity as tough as steel.
That is, in all senses, a fantastic idea. Yet one which is well on the way to becoming fact.
A team at Boston's Massachusetts Institute of Technology is engineering living cells into what they call "smart biofilm", based on proteins that can be tougher than steel and with the cells genetically reprogrammed to grow into intricate structures that can incorporate and control inorganic materials around them.
So far they have produced a living electrical switch and computer circuitry, and are working on a glue that can be used under water. But the potential is enormous: the creation of anything you care to name, so long as the cells are imprinted with the right instructions.
Combine that concept with 3D printing - technology about to take off for home consumers with a breakthrough desktop printer going on sale this year for $300 - and the possibilities are endless.
Design and build your own biological machinery? Yes, why not.
Think about how that technology could change an urban landscape, and the vision it conjures is almost hallucinatory. Indeed, in an artist's hands, it may well be.
Of course, things still need power to run, and since power generation makes up about 60 per cent of global greenhouse gas emissions, it's a prime target for innovation. Renewable energy grew to 8.5 per cent of global supply last year and is getting cheaper to produce by the day.
But aside from the mundane - microfilament wind "net" generators with no moving parts; flexible stick-on plastic membranes printed with photo-voltaic circuits - batteries too may soon be purely organic.
An Israeli start-up has produced a biological battery made from self-assembling peptide nano-crystals that was this week demonstrated to fully recharge a mobile phone in just 26 seconds. They aim to be producing a commercial product integrated into phones within three years, but the potential of the power-source is, again, huge.
These and dozens of other similar technologies promise to not only take pressure off dwindling finite mineral reserves but to reduce carbon emissions and so avert the worst effects of climate change.
Despite the sceptics, climate change is real and, so too, are the solutions becoming real; and I wonder if those hold-out deniers do so because they cannot face the future the technological revolution is busy delivering than they can admit the disaster the industrial age has left as its legacy.
That's the right of it.
Bruce Bisset is a freelance writer and poet.