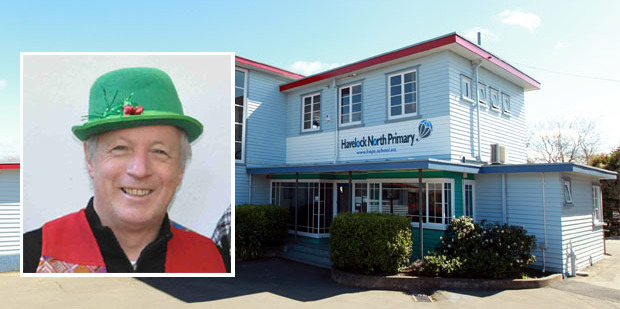 A former Havelock North Primary School teacher has been charged with indecently assaulting girls.
Charles Harter, 63, who was a part-time music and drama teacher at the school but is no longer employed there, is facing three representative charges of indecently assaulting two girls, between February 1 and July 21.
Harter has taught in several schools, as well as directed plays and musicals for young people. Eastern Police District communications manager Kris McGehan said Harter was charged in the Hastings District Court last week.
He was granted name suppression and was remanded on bail. Ms McGehan said Harter's name suppression was lifted yesterday after an application by the Havelock Primary School Board. Harter will appear in court again on September 2.
Ms McGehan declined to comment on where the indecent assaults are alleged to have taken place.
Havelock North Primary School Board chair Rachel Cornwall said the school had been working closely with police in investigation, but until yesterday was hampered by name suppression of the accused. "As a board, we applied to have name suppression lifted as it was hampering our ability to communicate with our school family. We are pleased this was successful."
Havelock North Primary School, which Ms Cornwall described as "a small school in a tight-knit community," had been working closely with police and other agencies to support pupils, parents and staff.
A joint meeting for school parents, closed to the public, would be held at an unspecified time with police, Ministry of Education staff and Child Youth and Family.
The school has also set up a phone line for parents and there is a social worker on site for students, staff and parents.
Havelock North Primary School principal Paul Bremer declined to comment.
Parents with concerns pending the inter-agency meeting were advised to contact Police Detective Lisa Tod, 06 831 0365, or at lisa.tod@police.govt.nz