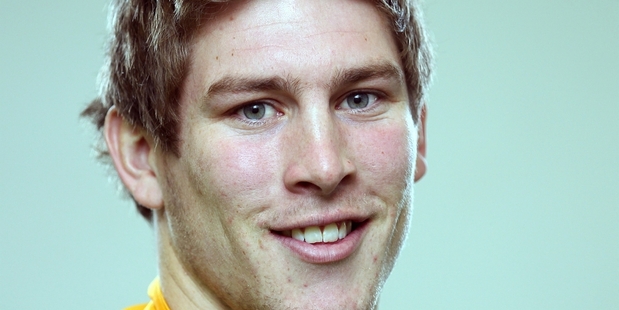 The return of George Worker to the fold is the only name likely to make Central Districts cricket fans do a double take.
Worker, who played for the Canterbury Wizards for the past two summers, is among the 14 first-round contracted players in the Devon Hotel-sponsored CD Stags squad for the 2014-15 season.
"It's great to have Georgie back because he fits in well with our local plan," new CD chief executive Neil "Pods" Hood said last night, after New Zealand Cricket released the names of players from the six major associations earlier in the day.
Soon after taking office this month, Hood expressed a desire to make CD - which comprises Hawke's Bay, Manawatu, Wairarapa, Horowhenua-Kapiti, Taranaki, Nelson and Wanganui - a strong organisation on and off the park.
The 35-year-old from Levin believes the CD brand is "disjointed".
Hood said Worker would add experience to a youthful Stags under South African-born coach Heinrich Malan in his second term at the helm.
"That is what CD cricket is all about," Hood said last night, adding the CD management made a collective decision to bring Palmerston North-born Worker back to the catchment area.
The allrounder, who turns 25 next month, made his first-class debut in 2007-08, scoring 71 runs after opening for the Stags in December.
The left-hander captained the Palmerston North Boys' High School First XI side for two years before going on to represented the CD U19 team and leading the New Zealand Under-19s.
"He wants to develop his bowling, too," Hood said of the left-arm spin exponent who played more than 80 matches across all three formats for the Stags, including the 2010 Champions League tournament in South Africa.
He switched to the Canterbury Wizards for the 2011-12 season, where he has posted his maiden first-class tone (120 not out) against Auckland.
In 2010-11, Worker enjoyed his best domestic season in amassing 335 runs at 30.45, including three first-class fifties and 307 runs at 51.16 including his maiden century.
In the T20 format, he scored 207 runs at 25.87 and took four wickets at 10, with an economy rate of 5.71.
His performance caught the eye of national selectors. A national Emerging Player, he toured in 2009 to play against the England Lions as well as the Cricket Australia-hosted Emerging Players' Tournament in Brisbane.
He also played in the Scottish cricket league for SMRH, which culminated in playing in the CB40 competition for Scotland.
In 2009, outgoing ex-CD coach Alan Hunt expressed regret Worker had left but emphasised with veterans Jamie How and retired Peter Ingram, of Taranaki, opening game time was limited.
Hunt had also injected Auckland leftie Jeet Raval ahead of Taranaki batsman Dean Robinson.
However, Hood also ruled out the use of overseas imports for the HRV Cup T20 this summer.
He felt exceptions were possible only if injury took its toll.
Former Black Caps and CD allrounder Jacob Oram and Matthew Bell will join the White Ferns in their tour of the West Indies. Hood said Oram had worked during the off-season with the CD squad and the PNBHS academy. Michael Mason, Jamie Watkins and Andrew Cavill are also treading CD's pathway to coaching.