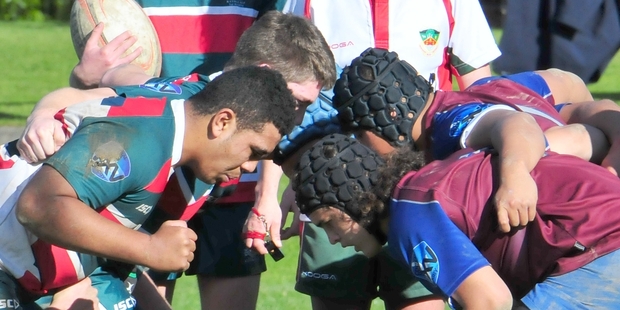 Lucan Battison was "stoked" to resume playing for the St John's College first XV at the weekend, his father says, after more than a month's absence while he fought to keep his long hair.
Lucan played for the team in his usual position of prop against Rathkeale College in Masterton on Saturday.
During the game Lucan's long locks could be seen hanging out of his headgear.
Lucan's father, Troy Battison, said Lucan had resumed training twice a week with the team last week and was "stoked" to be playing rugby again.
"Just to be back with his teammates ... it was good."
Lucan had been off the field for about five weeks.
However, Mr Battison said Lucan had been fit enough to play a full 60 minutes.
By the end of the game, St John's College had succumbed to Rathkeale College 25-5.