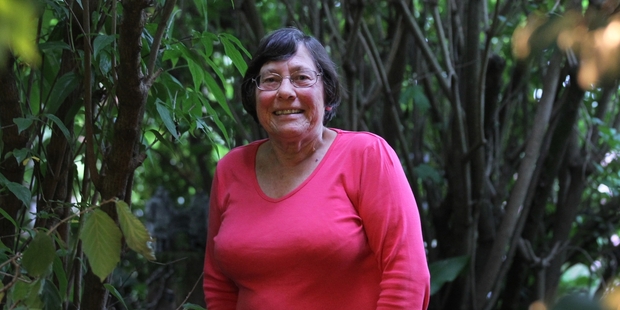 It's hidden and we don't want to know. Grandma missing out on morning tea, Great-aunt Ellie getting no shower today, residents waiting for urgent attention because being short-staffed is a daily reality in most rest homes.
Is it OK? No, it is a form of elder abuse.
Over the past two decades the age and frailty of residents in rest homes has increased to the point where most residents need full-time and often specialist care. Also more respite care in rest homes is being taken up by younger people with multiple disabilities, including tracheostomies and those on dialysis. Being short staffed puts them, too, at risk.
There are dangers in giving out medications when staff are few or unqualified or both. Recently a judge came down heavily on low staffing levels leading to the death of a resident from incorrect medication and after care.
Currently in some homes staffing levels are being cut to the minimum legal level. This means that if any worker is unable to come to work, goes off work sick or the work load is unusually heavy the staff ratio slips from safe to unsafe. Nor is there clarity about non-contact work, such as laundry and setting tables. This time is not allowed for in the ratio of staff to residents.
While training is provided in work hours by rest homes, it is up to the employee to initiate any training. It was reported to me that one staff member did not even have a first aid certificate after months of working in a rest home. Management does not follow up.to ensure staff have adequate training for the safety of residents.
Along with low staffing levels a change in roster systems is being pushed in some homes. The staff are being asked to do a roster of nights, days, and turns in the dementia units. This is very upsetting to the residents who lose track of carers they have come to trust and rely on.
As David Trim said in HBT (June 19) "If you are a business owner [you should encourage] a culture in your work environment where people feel safe to come to you with ideas."
In this case, staff often know the hours and days they prefer and, if allowed to, will still cover the shifts needed by choice not by coercion.
Rest homes are barely scraping by - do we want this? The ones which are managing financially are part of a residential villa complex and it is the profit from the villas that covers any shortfall of the rest home in the complex.
Money comes mostly from government funding. Obviously, almost all of every resident's pension or benefit is used by homes to fund care. But this income is not enough to maintain the level of care a caring society would wish for. Wage rises are set by the Ministry of Health, passed on by DHB but don't reach the workers. This is taxpayers' money going into the coffers of private management and owners. And there is no redress on this. If a home chooses not to pass on a wage rise they can wriggle out of it.
There is a culture today of keeping the lid on workers' wages and staffing levels. That the work is done relies heavily on the goodwill of staff.
Staff mostly, love their job, staff relationships are good and the median age of Health Care assistants is about 50 years with many over 60. Some are well over 60. This is hard work.
The staff I met said they were just tired. Really tired. Yet they are dedicated to doing the best for their clients. It is management and their directors who dictate staffing levels.
Ultimately it is the Government of the day and your vote that dictates the culture of offering, not the best care to your elderly relatives, but the cheapest that can be legally screwed out of the employees. This seems to be acceptable policy in government and management.
Is this what you think is in the best interests of older, frail people? It is our choice. Let's change it for the better.