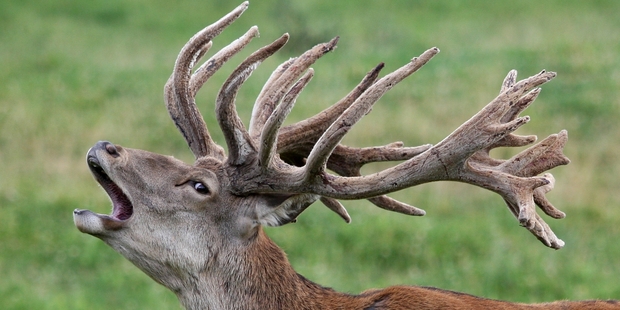 A 50-year-old man is recovering in hospital after he was attacked and gored by his pet stag in northern Hawke's Bay.
Wairoa College sports co-ordinator Toby Taylor is in Hawke's Bay hospital after being attacked by one of his three hand-reared deer yesterday morning, Mangapoike Rd residents told Hawke's Bay Today.
St John Hawke's Bay district operations manager Stephen Smith said the man suffered moderate leg injuries after his stag attacked him at his address on Mangapoike Rd, Frasertown.
"The spikes have gone into his leg quite a long way."
A family member called emergency services and an ambulance transported the man to Wairoa Hospital, where the Lowe Corporation Rescue Helicopter transferred him to Hawke's Bay Hospital.
Mr Taylor was assessed in the emergency department and a hospital spokesman said he was in a stable condition, with puncture wounds, last night.
A Mangapoike Rd resident said Mr Taylor was not a deer farmer but kept three hand-reared deer.
"He's always loved his deer."
Mr Taylor's family had been a hunting family, but ceased hunting because they grew fond of their pet deer, the resident said.
Wairoa Deer Farmer's Association branch chairman Paul Mucalo said tame stags were "definitely" more dangerous than wild stags.
"A wild stag tends to run away from you.
"Tame stags can be really quite nice to you for a long time and one day you get in there and they go you, and they're just too powerful - you can't get away."
Mr Mucalo advised against hand-rearing deer.
"There definitely is a danger with any hand-reared deer; they will attack you because they see you as direct competition.
"You do get very fond of them, but you just can't keep them. They're too dangerous."
A Mangapoike Rd resident and long-time deer farmer agreed hand-reared deer posed a risk to people.
"A tame stag is very unpredictable, because he has no fear of man. They're quite unpleasant animals and they can get pretty violent."