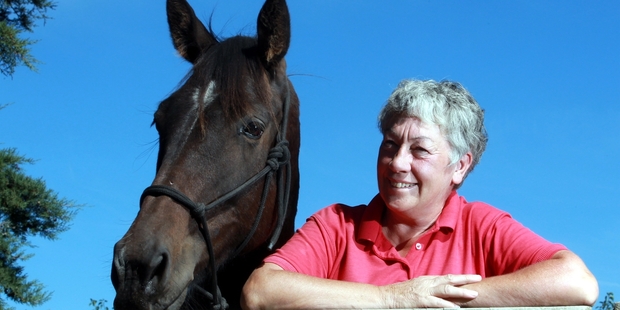 Nominations for the inaugural Pride of New Zealand Awards, to celebrate New Zealanders who make the most positive, uplifting and inspiring contributions to their community, are now open.
Hawke's Bay Today will work alongside the New Zealand Herald and The Hits (previously Classic Hits) in recognising the efforts of everyday Kiwis who make a real difference in their communities.
APN's other news titles, as well as major partner TSB Bank, will also support the awards.
The awards in categories including courage, bravery, and community spirit will recognise everyday Kiwis who selflessly and mostly unheralded strive to make New Zealand an even better place to live.
The Pride of New Zealand Awards will recognise leaders, campaigners, volunteers, teachers, caregivers and other unsung heroes who have done something extraordinary in their community.
The awards are a chance to reward and celebrate those who make us proud _ now is your chance to nominate someone who inspires you at www.prideofnzawards.co.nz
A nominee for Hawke's Bay is: Ros Rowe
Using horses to give young people at risk a second chance - to help them build their self-esteem and personal growth - has become Hawke's Bay woman Ros Rowe's devoted mission in life.
A mission which has resulted in a string of accolades locally and nationally.
The latest is being nominated for a Pride of New Zealand Award which celebrates Kiwis whose work for their communities deserves recognition.
Ms Rowe set up the Leg-Up Trust in 2002 while running a horse trekking business at Te Awanga.
She came across several 'at risk' youth and saw the positive effect rides had on some young people with behavioural problems.
"I saw amazing changes in these young people," she said, so set up the trust to engage with, encourage, and improve the lives of troubled or mentally ill young people.
The mission statement of the trust is to "establish connections between horses and emotionally, behaviourally, socially or otherwise disadvantaged people with the aim of building confidence, trust, self-esteem and personal growth".
They run five or 10 day 'Horse Sense' programmes for youth particularly those who are victims of abuse, at risk of offending or suicide and others with challenging attitudes.
She not only opened her heart to young people but also to neglected horses which she cares for as part of her "herd of healers".
The trust is funded solely by individual and community support as well as fundraising programmes and Ms Rowe has built it up using a property at Willow Farm in Bridge Pa.
"Horses are silent therapists," she said, and she and her team of equally devoted volunteers had seen some remarkable and positive results.
The trust had effectively given many young people, who had been put into the 'too hard' basket, a second chance in life.
One person who had been in close contact with the trust, and who nominated Ms Rowe for a Pride of New Zealand Award, summed it up saying "she works endlessly and often unnoticed and unthanked to ensure that Leg up is a place of peace where these kids can experience unconditional love".