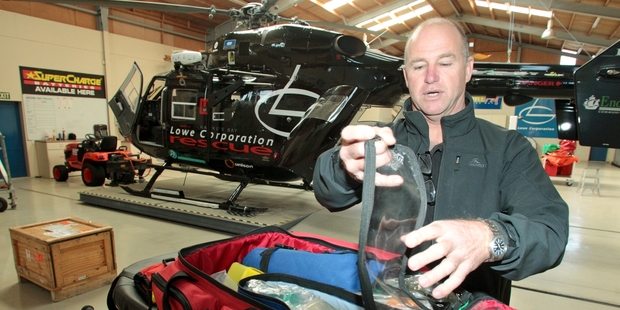 Hawke's Bay's rescue helicopter was used 319 times last year to help people - and now they are asking for your help.
As part of this month's nationwide Westpac Chopper Appeal, the Lowe Corporation Rescue Helicopter Trust is asking locals to give generously and get behind their local helicopter.
More than 5500 rescue missions were undertaken by local rescue helicopters around New Zealand last year, including 319 in the Hawke's Bay region.
The appeal aims to raise funds and continued awareness for the 10 charitable rescue helicopter trusts operating around the country, with all donations going back to the region they are collected from.
Westpac's Sue Foley said New Zealand's rescue helicopter services were paramount to the many life or death situations thousands of Kiwis faced each year.
"Without this service the reality is many New Zealanders could lose their lives because help cannot reach them in time.
"It is such a vital and important service, and we encourage every Kiwi out there with friends and family they love to support it."
Ms Foley said each rescue mission could cost thousands of dollars and included a mix of ambulance and search and rescue work.
"The rescue choppers are fully equipped intensive care units, providing a dedicated 24-hour, seven-day-a-week service," she said.
"They can deal with anything from premature babies, cardiac arrests with the onboard AED [automated external defibrillator], to boating and car accidents in remote areas of New Zealand."
The choppers are called on when medics think getting a patient to hospital quickly will make a big difference. They also assist with accidents in difficult locations, and support search and rescue and fire operations.
Much funding for the service comes from the community - from sponsors such as Westpac and other fundraising activities.
The trust's Louise Harvey said the trust was grateful for the continued support from local communities.
"[We] couldn't do what we do without their help.
"It's this generosity that allows us to carry out local rescue missions on a daily basis, making a huge difference in many people's lives."
Running throughout May, the Westpac Chopper Appeal is supported by open days at the helicopter bases, a variety of fundraising activities in schools and community centres, as well as a nationwide street appeal on May 30.