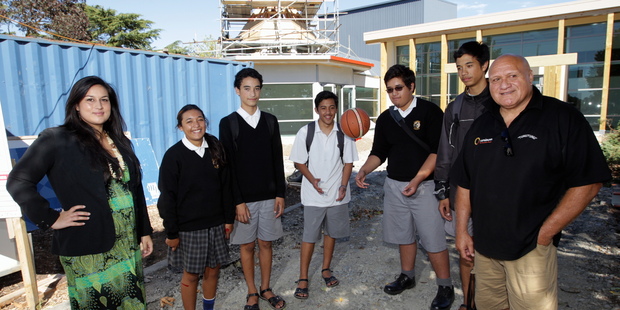 The redevelopment of Flaxmere's community centre marks a coming of age for the suburb, local councillor Henare O'Keefe says.
The refurbished Flaxmere Community Centre will be re-opened after a $1.5 million upgrade with a gala ceremony on Friday.
There is much still to be done before then, however, with contractors swarming around the site this week.
The upgrade of what will become the heart of the community was "about our people taking ownership and responsibility," Mr O'Keefe said.
"You can tidy up the bricks and mortar but the community has to make it a living, breathing entity and they will.
"It's an exciting time for Flaxmere. It's come of age."
The refurbishment included the construction of a new foyer, which will become the entrance to the Community Centre and the Flaxmere Library. The gym facilities have been extended, two recreational spaces and toilets have been added, and ventilation improved.
Part of the Flaxmere Library was refurbished, including an extension to the building and the addition of meeting space.
Fellow Flaxmere councillor Jacoby Poulain said she was excited about the potential of a new youth space at the centre.
Almost half of the suburb's residents are 25 or younger but there have not been sufficient services to cater for them. The revamped library would be open until 7pm twice a week, and the youth facility would give young people a wi-fi equipped space where they could do homework.
The additional gym facilities meant the centre would be able to offer programmes and exercise classes catering for the health and fitness needs of a much larger section of the community, Ms Poulain said.
The community centre upgrade was one initiative drawn up in the Hastings District Council's Flaxmere Community Plan, a 2005 initiative aimed at making the suburb "a beautiful, vibrant place of opportunity with people working together".
Councillors O'Keefe and Poulain said much progress had been made since the plan was first developed.
The public is invited to attend the opening gala between 5pm and 7pm on Friday. The event will include the unveiling of a pou (post) and a celebration of art work produced by students from local schools. Musical entertainment will be provided by school groups, along with the top performers from the recent Flaxmere Festival talent quest.