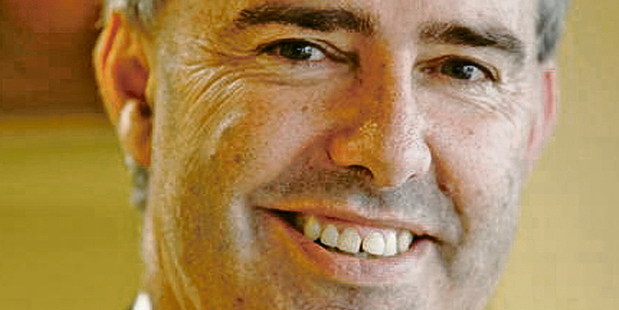 Hawke's Bay's three anti-amalgamation mayors are among a group of civic leaders pushing for a showdown in Wellington this week with the local body organisation headed by their Hastings counterpart and amalgamation champion Lawrence Yule.
The three local mayors opposed to amalgamation - Napier's Bill Dalton, Wairoa's Craig Little and Central Hawke's Bay's Peter Butler - were among those who attended a meeting in Taupo yesterday.
The meeting, organised by Lower Hutt Mayor Ray Wallace, was to rally opposition to the way that council amalgamation proposals are being progressed nationwide, including in Hawke's Bay.
It was attended by about 20 mayors and deputy mayors, along with two council chief executives, from local authorities up and down the North Island.
After yesterday's meeting, the group issued a statement saying they were concerned about the way the Local Government Commission approached its task of ruling on whether regional amalgamation proposals should proceed.
"We oppose forced amalgamation on communities who do not want it," the group said in their statement.
"We oppose any re-organisation of local councils where residents of each affected area cannot separately opt in or out. The Local Government Commission has a pre-determined position in favour of amalgamation."
These are sentiments that have been regularly expressed by the three local mayors whose complaints have also included that the commission has failed to adequately consult with the public of Hawke's Bay during the process, which began last year, of determining whether the region's five local bodies should be merged into a single super council for the region.
Those meeting in Taupo also turned their anger on Local Government New Zealand, the advocacy group representing all councils.
Local Government NZ's president is Mr Yule, who is also the only mayor in the region to support an amalgamated council.
"Local Government NZ's neutral stance on the amalgamation issue has had the effect of shutting down discussion among councils," the Taupo group said in their statement.
Mr Butler said the group of anti-amalgamation mayors was pushing for a discussion on the issue at a Local Government NZ meeting in Wellington on Thursday.
He said he and Mr Little had both tried to get concerns over the amalgamation process raised at previous Local Government NZ meetings, but without success.
"They don't want to talk about amalgamation. We want to be able to discuss it and put the points of view of the small councils but Local Government New Zealand won't have a bar of it. This time what we're saying, more or less, is we won't take no for an answer."
Mr Yule did not attend the Taupo meeting, however he spoke to Mr Wallace last night and told him he would attempt to get the issues onto the agenda for Thursday's meeting.
"We will try [to discuss it at the meeting] but the agenda is completely chocka," Mr Yule said. "We'll have to bump something else off."
Local Government NZ had a neutral stance on amalgamation but "if there are genuine concerns about the Local Government Commission we are happy to broker conversations with the Local Government Commission."
"That's what our job is - to try to facilitate conversations. Local Government New Zealand hasn't got a position [on amalgamation], principally because there are various views across New Zealand.
"There are some councils that support amalgamation and some that don't and it's very difficult as a national organisation to form a collective view."
Thursday's meeting will also see Local Government NZ vote on a rule change which could allow Mr Yule to seek a third term as the organisation's president.
It's current rules limit presidents to two three-year terms but the organisation's board is supporting the removal of that limit which it says is outdated.
Mr Yule has said he would consider running for the position again if the rule change was approved.