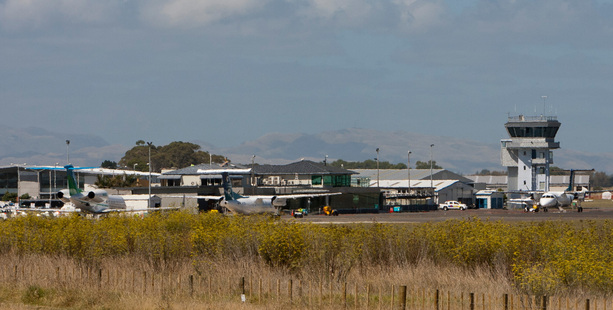 People using the expressway to get to Hawke's Bay Airport during the next four days are being advised to set out a little earlier as there are likely to be delays caused by roadworks.
Resealing, which will be followed by new road-marking, will be taking place at various sites along SH2, SH2B and SH50 between the Meeanee Rd interchange and the airport.
Work is set to get under way on Saturday and is scheduled to continue through to next Tuesday.
"Caution and patience will be required and any airport-bound traffic is urged to make allowances for delays," an NZTA spokesman said.
Minor delays can also be expected around Pandora Rd, Meeanee Quay, Prebensen Drive and Severn and Thames St next Wednesday evening as a triathlon takes place.
On SH2 between Napier and Gisborne work on five new passing opportunities is continuing.
There are work sites at Tutira Hill, Waihua Hill 17km south of Wairoa and 3km north of the Morere Springs - extra care will be required at the Morere site.
Tree felling is taking place at White Pine Bush, 30km north of Napier, and at Matahorua, 4km south of Putorino, while guardrail replacement work is under way at Devil's Elbow.
Speed restrictions are in place and there are likely to be minor delays.
Delays can also be expected on SH2 south where contractors are installing a guardrail on the Tutaekuri River Bridge between Awatoto and Clive as well as highway guardrails 5km south of Pakipaki.
On SH5 between Napier and Taupo, road maintenance is being carried out on several sites between the Esk Valley and Te Haroto, as well as on the Rangitaiki Plains near Taupo. Speed restrictions are in place.
Roadworks are also taking place on SH38 between Wairoa and Lake Waikaremoana with only minor delays expected.