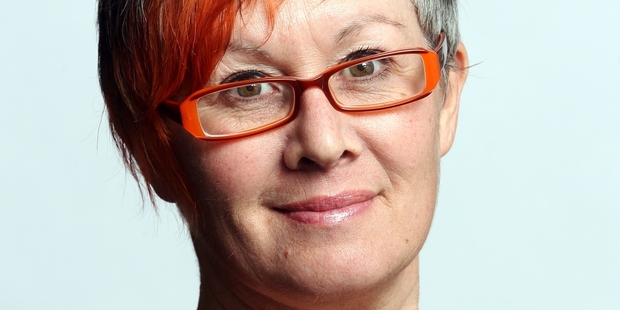 With the Horse of the Year Show starting in Hawke's Bay on March 18, I am out most evenings training my horse. Not that I'm entered in the HOY Show, no, its proximity just reminds me how much work I need to put in before my mount, Gladys, and I are fit to be seen in public.
Gladys is bred to be a hunter. Tally ho and hounds and all that. Hunters are generally expected to gallop about and jump fences. There's also an expectation that they will take their riders with them as they do so.
Gladys gallops about leaping randomly sideways as she sees bits of grass she doesn't like the look of. That's not conducive to keeping the rider on board. I don't know what Gladys would do, if faced with jumping a fence. That's because so far we have never managed to clear the smallest of training jumps - by which I mean a pole on the ground - without my horse throwing a tantrum.
If you've seen a 2-year-old in the supermarket throwing a paddy, expand that to four legs and ooh, about 500kg.
Gladys approaches a jump (yes, a pole on the ground but allow me some dignity here) like it's a pile of rabid alligators wielding flaming chainsaws. She hangs back, sidesteps, rolls her eyes, stands on her hind legs and then, finally, leaps over the thing with a couple of metres to spare, tucks her tail between her legs and flees for the hills.
After enlisting professional help and persevering for a while, I came to the conclusion that hunting and showjumping may not be our forte.
We decided to venture into the show ring instead.
Show horses are required to look stunning, behave impeccably and go around and around in a big circle, en masse, while the judge (in the centre of the circle) watches closely and chooses the best.
Gladys failed to understand the circle thing. Her father was a racehorse and faced with a group of other equines she started to channel her ancestors, succumbing to an urge to overtake everyone. Unfortunately, that doesn't work well when you're going in a circle. There's also such a thing as show-ring etiquette. This says that, among other things, if your horse is overtaking you must do it on the outside of the circle. Meaning Gladys and I spent all our time on the outside, where all the judge could see of us behind the other horses was the top of my hat, bobbing up and down. Probably just as well.
Jumping and group events ruled out, I decided that dressage would be our discipline. Just one horse at a time in a dedicated 20x40 metre arena, enclosed by a low rail. Dignified, sedate and controlled. Points out of 10 to be given for each move, the first being ... "enter at A".
"A" is the entrance to the arena. A gap in the railing. Quite a big gap. There was no reason for Gladys to find her jumping mojo at "A". There wasn't even anything to jump - it was a gap for heaven's sake. But jump it she did, cleared it by her usual couple of metres, hit the accelerator and headed straight down the arena at speed. Towards the judge. Whose eyes grew wide like saucers as we approached. I managed to swerve to the right before we flattened the poor woman and we completed our task but we didn't score well and we haven't been back since.
I had high hopes Gladys was going to be an "all rounder". It seems I was right - she's equally dysfunctional at everything.
So our HOY Show debut has been postponed indefinitely, but we're still in training. I just haven't decided what for.