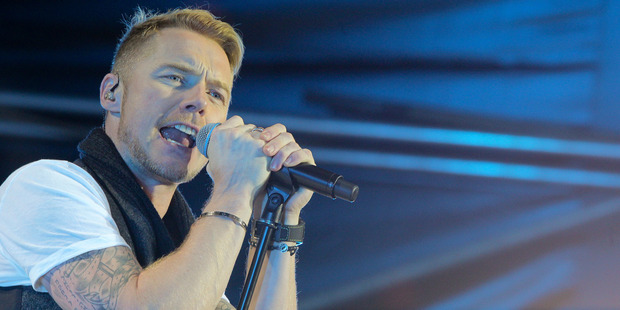 Estimates put attendance at less than half the 25,000 sellout attracted by a 67-year-old Rod Stewart two years ago.
But Mission Estate Winery boss Peter Holley expects tracking of stars for the 2015 concert will be well under way before any review of this year's event is complete.
Fans rated the show put on by Ronan Keating, Leo Sayer, Billy Ocean, Mel C, Sharon Corr and the local supports as being up-there with the best, with special mention of the extra room available to spread out on the slopes and hillside because the crowd was not as big as in the past.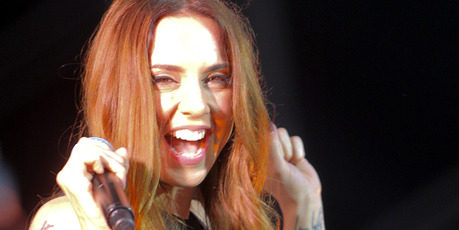 Mr Holley said it was the ongoing performance of the concert that needed to be taken into account.
The festival was first held in 1993, when few annual outdoor music events in New Zealand had ever lasted more than three or four years. Organisers believe they still have an event the fans want.
READ MORE:
Review
Editorial: Mission hit by wealth of options
Musical invasion goes off with a bang
The questions, however, surround availability of the popular acts, and modern-day competition for the entertainment dollar.
On Saturday alone, the rugby league Nines and the Eminem concert in Auckland were estimated to have had a combined gate of 100,000 people, while in Hawke's Bay there was a sell-out Sol3 Mio and Dame Malvina Major concert at Black Barn, Havelock North.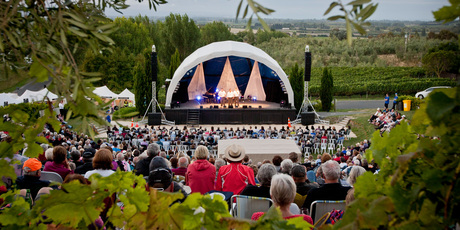 "I don't know if there are a lot of answers," Mr Holley said. "Over the years entertainment has changed quite a bit.
"The market is quite fragmented, and this is compounded by the availability of artists," he said. But luck helps, and he said promoters would already be looking at stars not only for next year, but 2016 and 2017.
"Even with a significant reduction, we still have a substantial event," Mr Holley said. "We've been very conscious of keeping the cost of tickets affordable, and it's very much about value for money."
The smaller crowd helped those charged with looking after the fans.
There had been a lack of the fall injuries which had been common in some past events where crowds had packed the arena and its banks.
St John's Heretaunga territory manager, Brendon Hutchinson, who has worked at about eight of the concerts, said of about 30 people assessed or treated during the eight-hour concert there was "nothing from the hill".
Three people were taken to hospital by ambulance with medical conditions, and other symptoms included migraine headaches and similar conditions which might have related to the time concertgoers spent in the sun in the long build-up before the major acts.
Long-serving police officer Senior Sergeant Dan Foley said police, who were back-up to a large team of hired security staff, were "very happy" with crowd behaviour and there were no arrests.
Concert prices ranged from $118 for general admission to $368 "platinum" while at Black Barn it was from $89 to $350.
The next Mission Concert is already a must for first-timer Brian Cowley, even without the romantic nostalgia that goes with the Valentine's Day proposal he popped to girlfriend Zan Boylan on-stage in a pre-concert sound-check.
After the concert the following night, he said that while Napier and the Mission Concert would always be a big part in their lives, they were impressed enough with the Saturday show to say they would be back next year.
"We're not amateur concert-goers," said Mr Cowley, who hails from the Isle of Man and lives in Auckland. "But this was a really good concert."
He was most impressed on Saturday night with Leo Sayer and Billy Ocean.
"We would come back," he said. "Obviously Napier and the Mission Concert are going to have a special place in our lives. We'll be back next year."