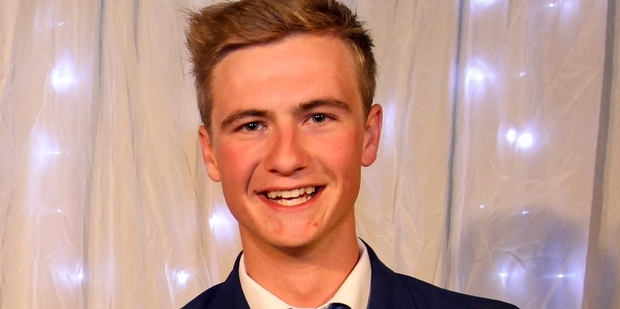 IT CAN go down as a cycling tour of first times never mind how you look at it this year in Hawke's Bay.
The Hub Cycling Tour began in earnest last night on the outskirts of Napier but many riders went to bed for the first time in 12 years not knowing who won the Prologue - the 6.7km Puketapu Individual Timetrial.
Unlike Fraser Gough, 19, who would have celebrated his national road race under-23 victory at Lincoln University, Christchurch, cousin Regan Gough had to keep the champagne on ice, as it were.
That's because a rash of riders at the Hastings timetrial took shortcuts, prompting race officials to go undercover to weed out the culprits, according to tour spokesman Ivan Aplin last night.
"They were going around past Puketapu School, cutting corners. The rules say you can't go over the white line," Aplin said, adding it was established Bay's Hannah van Kempton had conceded penalties.
Regan, 17, of Waipukurau, who was living in a campervan near the school last night, was quietly confident he hadn't transgressed.
"Hopefully I'm not in the group. I'm pretty well behaved," the Central Hawke's Bay College pupil said of the field of 56 A grade men's riders.
His coach, Ivar Hopman, had impressed on him before the race not to flirt with the white line.
"Ivar said it's too much of a risk to do something stupid like that," he explained, adding there were a few tight corners - right-hand coming out and left-hand going in.
"It's a short distance so you're talking here about seconds, milli-seconds or anything so you've got to trust yourself," said the 2013 HB Junior Sportsperson of the Year.
He congratulated his cousin, lauding him for setting the bar in the morning for other Goughs to follow throughout the weekend here and at the nationals.
The other older cousin is Westley Gough, an Olympian and Commonwealth team pursuit medallist, who is at the nationals.
Remarkably the Hub tour has lured a record number of 198 entries this year compared with previous records hovering around the 150 mark.
The downside is it competes with the elite riders and professionals gravitating to Christchurch in the same week.
Aplin said it appeared Facebook was a factor in the boom here although it would have been nice to have more elite riders here.
"It's not satisfactory but it'll sort itself out," he said, emphasisng the "creepage" in how Christmas holiday days pan out is a factor.
Many national road race riders will jet off to Adelaide for the Tour Down Under next weekend.
Moving the Bay one earlier than Christmas means competing with the popular Vineyards Tour in Marlborough.
In today's stage one, male A graders will do four laps of a 120km Apley Circuit from 9am and then stage two from 1pm, the Whakatu Coolstores Criterium.
Tomorrow they will finish with the 95km Valley/Torrens Hill Circuit in Bridge Pa-Raukawa Valley.