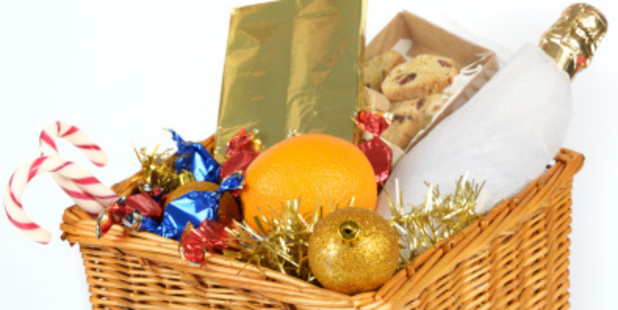 Christmas is looking pretty good for solo mother Kelly, whose story about feeding her family with only $8 a week touched the hearts of Hawke's Bay residents.
Yesterday Kelly received a Christmas hamper from a donor in Havelock North.
"It's huge for us. I've got no income for the next six or seven weeks, strictly my benefit to live off. By the time I take mortgage payments out it doesn't leave a lot to live off."
She said she would get in touch with the donor, who did not wish to be identified, to thank her. "I'll just try not to cry. I just want to say thank you, we are so grateful."
The hamper contained all the essentials as well as a few special extras like chocolate biscuits and berries.
Kelly begins shopping midway through the year to make sure the children have presents come Christmas time.
"My kids don't miss out, I know there's not a lot of money around so I start doing the Christmas shopping early.
I am the queen of lay-bys."
She said she also makes many gifts herself. "I do gift boxes with little treats and that kind of thing. I've been busy baking this afternoon."
The family is planning to visit Kelly's mother on Christmas Day before "hanging out" at home.
"The kids are both pretty busy, working part time."
She told Hawke's Bay Today she was continuously surprised by the community's generosity and positive feedback.
"I didn't do it for all this stuff, but there is such a stereotype around struggling families. I've worked since I was 15, and I want to work."
Kelly was made redundant three years ago and has been working part-time to supplement her benefit.