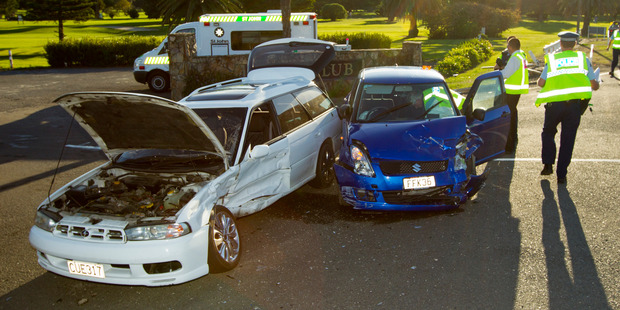 A woman who was stabbed and had her car stolen during a botched robbery outside a bar in Napier says she was left "a mess" after her attacker was sentenced yesterday.
Justin Tipuna Poi, 37, appeared before Judge Tony Adeane in Napier District Court, having two months ago admitted charges relating to the robbery which happened near Legends Sports Cafe mid-afternoon on April 29.
Poi pleaded guilty to charges of aggravated robbery, wounding, threatening to kill, unlawfully taking his 62-year-old injured female victim's car and driving offences. He was sentenced to six years in jail.
The victim, who did not wish to be named, said it was important for her to be at the sentencing.
"I really wanted to be there, I had very good support from my friends.
"I was quite pleased with what he got but I thought it could have been a bit more.
"He could be out in two years' time."
She said Poi had written her a letter before the sentencing and had expressed an interest in meeting her.
"I didn't want to meet him ... I didn't like his attitude in court. He turned around and did a big smile. It left me in a bit of a mess."
The woman still requires surgery for complications relating to her injury.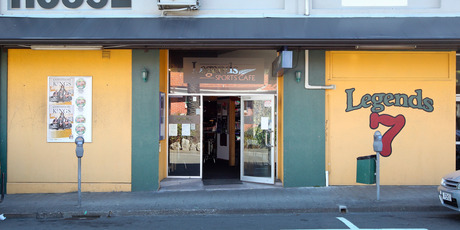 The court heard that after observing the women's routine while a patron of the bar and its gaming facilities, Poi planned the robbery and enlisted an accomplice who drove him to the scene to commit the crime, where he had parked his own van earlier in the day.
Armed with a knife he ambushed the woman as she was about to get out of a vehicle with $21,595 in weekend takings from two bars.
She was stabbed in the stomach with the knife and shoved to the footpath.
Poi fled in her car, which crashed soon afterwards after being chased by police.
Defence counsel Russell Fairbrother QC said the offending came at a time of addiction to gambling and drugs.
Crown prosecutor Jo Rielly said Poi's actions demonstrated the extent to which addictions - "in this case methamphetamine and gambling" - affect people's behaviour and how they "inflict significant harm to our community."