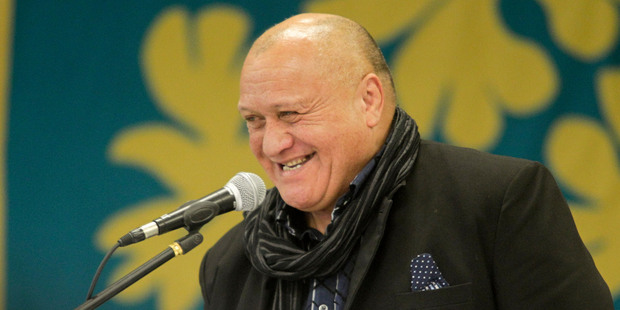 A boxing academy started by the Flaxmere U-Turn Trust just over a year ago was awarded a Vodafone World of Difference Award last night in Auckland, in recognition of passionate people making a difference in the community.
Using the disciplines and fitness required for boxing, the Flaxmere Boxing Academy has been teaching young people the values of dedication, determination, discipline and respect with classes for kids aged 8 to 15, as well as a 16-plus group.
Hastings district councillor and U-Turn Trust member Henare O'Keefe said: "It's bloody marvellous to see Flaxmere punching above its weight like that."
Flaxmere Boxing Academy head coach Craig McDougall accepted the award and was one of four people from around the country presented with one last night at the Orakei Marae in East Auckland.
The former lightweight champion of New Zealand, Mr McDougall said the award was a real "privilege" for himself, the academy, Flaxmere and Hawke's Bay.
The pair have spent the last two days with this year's and previous winners "workshopping" together on community projects at the Vodafone head offices in Auckland.
"This achievement should not be underestimated. Flaxmere should take a bow," said Mr O'Keefe.
The World of Difference Programme was launched in November 2002 and searches for passionate people who want to make a difference in the community.
The programme supports those awarded financially and professionally while they work for a youth charity for one year, with the aim to grow the leadership and capacity of individuals as well as strengthen the charity's ability to work in the community now and in the future.