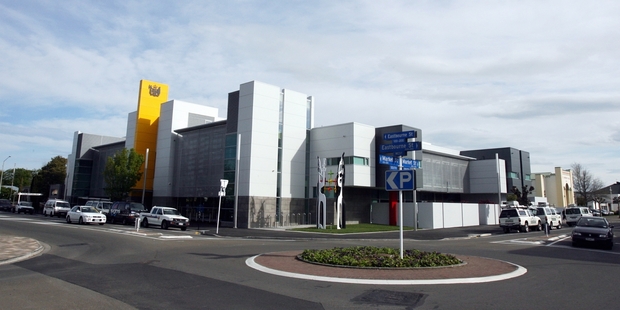 A man charged with the sexual assault of an 87-year-old Hastings woman in her home has had an interim name suppression order extended.
The 29-year-old man was wearing an All Blacks supporters jersey when he appeared in the Hastings District Court yesterday where he is facing charges of unlawful sexual connection, entering a building and wounding with intent to cause grievous bodily harm.
He has been in custody since his arrest last week and is yet to enter pleas to the charges.
His lawyer, Matthew Phelps, asked for a four-week remand for reports to be obtained on the man's mental health.
He submitted that the interim name suppression order should continue on the grounds of the man's security and any mental health issues that may be uncovered.
The police did not support the application.
Judge Geoff Rea said any security issues would be dealt with by corrections but allowed Mr Phelps a week to obtain reports supporting his argument in relation to the man's mental health.
He granted interim name suppression until November 26.
The man's appearance was excused and he was remanded in custody to reappear in court on December 17.
The man is alleged to have attacked the woman about midday outside her home on November 7 as she ventured outside to check her mail.
She was found later in the evening in a distressed state by her son.
Following the arrest last week the victim's son told Hawke's Bay Today the family were "extremely thrilled and relieved" someone had been arrested.
"We just kind of had to sit tight and get a result and [we're] just thrilled to bits to hear that they have a suspect in custody."
He said his mother was now "a lot better" since the attack and was determined to get her independence back.
"She had a very low time over the weekend, her health deteriorated quite badly, but she is springing back now. "She was also thrilled to bits to hear that somebody had been found.
"It's good news for the community as well."
Detective Senior Sergeant Dave de Lange said the arrest came about due to a team effort between police and the community.
"This was a particularly nasty crime and the arrest has been very rewarding for the staff involved. I acknowledge the long hours put in by our staff who have been working constantly since the attack occurred.
"The arrest was due to a thorough investigation by police and information from the community and other agencies.
"It's pleasing to bring some reassurance to the victim, her family and the community," Mr de Lange said.