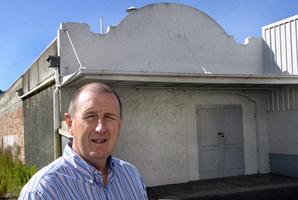 One of the biggest large-format shopping centres in the central North Island will be built in Napier's Prebensen Drive.
In order to grow his car dealership Terry Elmsly of Euro City negotiated with Napier City Council to lease vacant Government land.
"We weren't looking to be a developer. We are an Audi, Skoda, Volkswagen dealer - we are just a small business looking to grow," Mr Elmsly said.
Raising the capital needed for the site "was quite an arduous task", he said.
"We've outgrown our site and with it being Crown land, there is no capital outlay requirement.
"It was an opportunity to get a high-profile site and the council has been extremely helpful."
He said the 166,000sq m site has the potential to generate revenue of $60 million to $70 million per year.
"The only thing that is locked and loaded is the site that Euro City is taking - 10,000 square metres across from Mitre 10 Mega."
Euro City will be head lessee and will make a roading contribution to the development which runs off the Hawke's Bay Expressway.
"The roads won't be completed until June or July next year and then we'll look to start building in the later part of the year.
"It will open up the whole of Prebensen Drive - it is a very good thing for Hawke's Bay."
"We have had quite a few expressions of interest from various companies - potentially there is probably about 52,000 square metres already filled.
"We've got investors that are working with us, so businesses that need the high profile and high traffic flow can get in if they can't fund their own building.
"According to the council the road is destined to be four lanes with a cycle track."
Australian Household hardware chain Bunnings has expressed interest. Bunnings has had difficulty finding a suitable site for a large store in Hawke's Bay.
In October 2011 the Environment Court turned down its appeal for a 10,263sq m store on Pakowhai Rd on land zoned for food production.
In 2004 Bunnings had an option to purchase the current Mitre 10 Mega site in Prebensen Drive, but let the option lapse while waiting on ratification from its Australian head office. This allowed the Hawke's Bay-based Ricketts family to secure the property.
"We haven't done a deal with Bunnings yet - they are just like other companies that are looking for opportunities for better premises," Mr Elmsly said.
Ahuriri Business Park and Big Save director Ray McKimm said while there was already a good supply of commercial land in Napier there was "plenty of scope" for large format retailers.
Stores such as Bunnings, Harvey Norman and Spotlight could improve on their current sites.
"We are very keen to see that part of Napier grow - it would be a nice gateway and will supply jobs," Mr McKimm said.
He was especially keen to see Bunnings make the move.
"If Bunnings goes to a bigger site then Big Save will go into the Bunnings site and we are keen to turn Big Save in Ahuriri into a food hub - winery, bakery - that kind of activity."