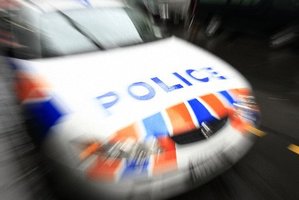 Police still hunting a man who sexually assaulted an 87-year-old woman in her home have spent the weekend conducting door-to-door inquiries around the area of the attack.
Detective Senior Sergeant Dave de Lange said late yesterday that the investigation into the daytime attack was continuing.
A scene examination of the woman's home in Frimley was completed on Saturday and a number of exhibits will undergo forensic analysis.
Police said a man matching the description provided by the victim - a dark-skinned man with a green/khaki coloured hooded top - was seen by several witnesses in Frimley on Thursday.
He was seen on foot walking in the Ikanui Road area around lunchtime.
Mr de Lange said the offender had left home or work before the crime and then returned later.
"Someone must have a suspicion, based on the general description of the man involved or the area of the crime, as to who may be responsible.
Ring us and let us know.
"Please don't sit on information, if you have any doubt or suspicions ring us."
The victim's son said yesterday that his mother was doing very well despite the circumstances but declined to discuss the investigation.
The Hastings grandmother walked out to check her mail about noon on Thursday, and was "pulling a few weeds from the garden" when she was grabbed and dragged into the lounge, her son said on Friday.
"She was screaming out for help but nobody heard her ... [the assault] was brief because she had the foresight to tell him I was coming home for lunch. That got him away from her. She was very clever."
He said he walked into the house and "thought the worst" after seeing the scene.
The man said his mother suffered bad bruising to all of her body.
Anyone with information should contact Hastings Police 06 8730500 or confidentially on Crimestoppers 0800 555 111.