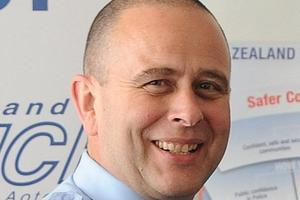 A fatality-free holiday weekend on Hawke's Bay roads means the region remains on track for its first single-figure annual road toll in well over half a century.
Ministry of Transport details provided to Hawke's Bay Today showed Labour Weekend started with just six deaths having been recorded this year throughout the five local-body districts, sweeping from Wairoa in the north to Tararua in the south.
It compared with 17 last year.
The last fatality on Hawke's Bay roads this year was that of a 16-year-old boy near Waipawa five weeks ago.
There have been no multiple fatality tragedies on Hawke's Bay roads this year, but last year two crashes in Northern Hawke's Bay each claimed four lives.
This year's fatalities have been three teenagers in separate car crashes, a 90-year-old car passenger, a 79-year-old pedestrian and a motorcyclist aged 59.
The lowest annual toll in Hawke's Bay in the last half-century was 16 in 2008, and the highest over 60 in the 1970s, when the country's record annual road toll of 843 was recorded in 1973.
Hopes of the first fatality-free Labour Weekend on New Zealand roads since at least 1956 were dashed when a 16-year-old was killed north of Katikati in Bay of Plenty early yesterday morning.
It brought the nationwide toll this year to 203, with police, the ministry and road-safety organisations forecasting the annual toll would be lower than the 284 in 2011, the lowest in at least 55 years.
National road policing manager Superintendent Carey Griffiths, a former Hastings officer, yesterday said that police were focusing on driver fatigue in the last stage of the holiday-weekend road campaign.
Several "reviver" stops were established by police yesterday throughout the country, including one south of Waipukurau on State Highway 2 concentrating on traffic that was heading out of Hawke's Bay.
Fire services in Hawke's Bay attended just three incidents on Bay roads from Friday night through to yesterday afternoon, but none was understood to have involved significant injuries.
Putorino and Bay View volunteers assisted the St John Ambulance Service at an accident scene on State Highway 2 near Tutira, and early yesterday morning Fire Service Napier crews extinguished a fire in an overturned car near Meeanee and provided "road safety" assistance at an apparent non-injury accident on State Highway 5 near Te Pohue.
Sergeant Paul Ormerod, of Hawke's Bay Police, said yesterday afternoon that motorists' behaviour on the region's roads appeared to have been good.
The densest traffic had been "in-bound" on Saturday, and "out-bound" yesterday, Mr Ormerod said.
Hawke's Bay Hospital's emergency-departments reported "no major traumas" over the weekend, although there had been a "steady flow" of sports-related injuries.