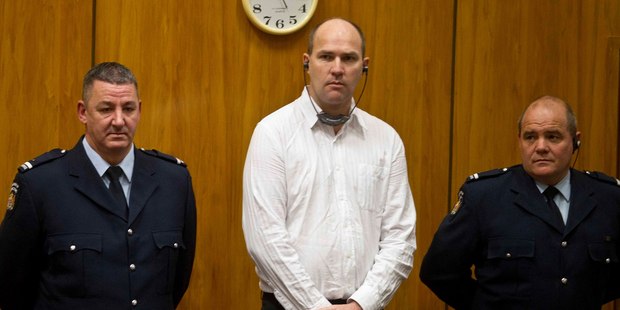 A killer was jailed for a minimum non-parole period of 23 years on Wednesday.
Jeremy McLaughlin was found guilty of the brutal murder of 13-year-old Jade Bayliss. Apparently he'll be almost 60 when he gets out. I hope that's true.
The murder of an innocent young girl is shocking but what shocked me the most about this case is the fact that this man had killed before.
And not only that, he served only a quarter of his sentence in Australia before he was deported to New Zealand. And then because of the privacy laws police weren't able to tell anyone about his conviction.
That is just not right.
This man bashed Australians Phillip Vidot, 14, and his friend Tyron Williams in 1995. The boys were then run over by a car and robbed.
Phillip died hours later while his mate Tyron was in a coma for eight days and still has brain damage.
Why did he serve only four years of a 12-year sentence for this hideous crime?
Oh yes, and the jury weren't allowed to know either because of his right to a fair trial.
It seems this double killer had more rights than anyone else involved.
I know that the evidence in a trial must be enough to convict someone of the crime they are charged with, but surely someone's history should be considered.
After all you can't apply for a job and cite the privacy laws if you don't want future employers knowing about your past.
Jade's mum Tina Bayliss read out her victim impact statement in court paying tribute to her bright daughter, an exceptional pupil, and her "special friend". Her life will never be the same.
It's time to look at laws that give convicted murderers more rights than citizens.