Council set to spend $8000 on report, writes Lawrence Gullery.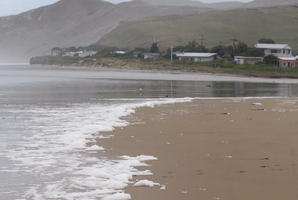 Up to $8000 will be spent on a report finding ways Hawke's Bay can fight climate change locally, as projections of more extreme weather, more often, are forecast for the region.
Hawke's Bay Regional Council ordered the report following a request from outgoing councillor Liz Remmerswaal, who said the council was not taking climate change seriously.
A United Nations report released last week predicted climate change would bring about rising sea levels, more extinction of species and possible food shortages. It also noted, for the first time, human activity was responsible for climate change.
The report backs Ms Remmerswaal's earlier request for a report to find out what the regional council could do itself, or how it could encourage the public and businesses, to mitigate the affects of climate change in local communities. The report would have a particular focus on measures for Hawke's Bay to reduce carbon dioxide emissions.
"Scientists at the council are telling us we are going to get more extreme weather events, more frequently.
That means more droughts, more flooding and this is going to effect the whole region and its economy.
"I think it's time this council took a proactive approach to dealing with climate change and try to have a region-wide impact. It also needs to lobby the government to take the issue more seriously."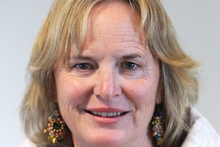 Ms Remmerswaal said climate change was not on the council's top 10 risks but areas where the council could lead included encouraging businesses to reduce their carbon footprints, encouraging more people to use public transport or take up car pooling or cycling as alternatives to travel to work.
"We could offer parking incentives for people who car pool to get to work for example, or subsidies for solar power, which is something Napier and Hastings [councils] are looking at."
The council could also review its own vehicle fleet, to see if there were avenues to reduce CO2 emissions and costs to run the fleet.
"I had also raised the issue of projected rises in sea levels and was concerned about having the MTG [Museum Theatre Gallery] in Napier right by the sea. When I mentioned that it might not be safe there, I was laughed at.
"The reality is we need to look at the projected sea level rises."
The report won't be completed until after the new regional council was elected this month.
Some councillors said they did not think it was worth spending $8000 on a climate change report when the issue should be one met at a national or international level.
Regional council chairman Fenton Wilson said it would be up to the new council to determine whether climate change becomes a focus in the next term.