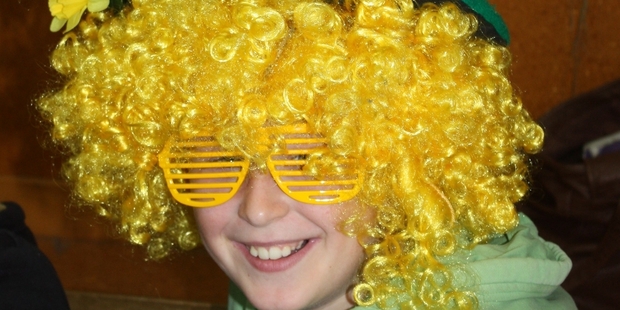 Shirley Walker says she's amazed at the support from the people of the Tararua to this year's Daffodil Day fundraiser for the Cancer Society.
Mrs Walker, the Tararua field officer for the Cancer Society, said the $20,392 raised in the district was "pretty brilliant".
"It's down about $600 on last year's total, but I'm really amazed considering what a dreadful day it was weather-wise and with so many people struggling financially.
"We're so lucky here because everyone gets behind the cause.
"Over the Tararua the weather was terrible, cold and wet and hailing in Eketahuna. But everyone battled on. I really thought our total would be well down, but at the end of the day when everything was tallied up, we're almost on a par with last year which is really magnificent."
All the money raised in our district will come back to be used in the Tararua.
"We spend it wisely and it goes to the people who really need it," Mrs Walker said. "We're very transparent with what we do with the money and people are well aware of who we've been helping."
And it wasn't just in the larger Tararua towns where the money rolled in, with Pongaroa raising $1000.
"To raise that amount of money in that tiny community where we have just four volunteers is absolutely amazing," Mrs Walker said.
"I'm elated the Tararua has held its own even though people are struggling."
Throughout Manawatu region, $130,000 has been raised, with money still coming in, Mrs Walker said.