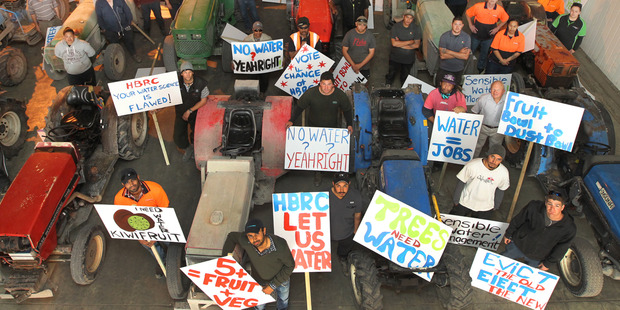 Hawke's Bay growers are "roaring to go" on a tractor march and rally on Wednesday.
Growers Action Group (GAG) are protesting a total irrigation ban placed in some areas during last year's drought, putting millions of dollars worth of crops and hundreds of jobs at risk.
They are calling for all Hawke's Bay regional councillors to be replaced.
GAG spokesman John Bostock, one of Hawke's Bay's largest growers and exporters, said security of water supply was paramount.
"It's a shame we have to go this far but these are probably the most productive soils in the world, but they need water," he said.
Growers west of Hastings will meet at Crasborn Group's orchard in Omahu Rd at 10.15am to pick up placards and will proceed in convoy to Havelock Rd between Hastings and Havelock North where they will join growers from other areas. They intend to leave at 11am.
"Everyone's roaring to go - there is a lot of feeling," Mr Bostock said.