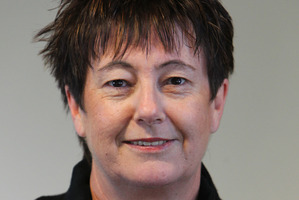 Councillors on the Hawke's Bay Regional Council's investment company board could be replaced to resolve the perceived conflict of interest around the Ruataniwha Catchment proposal.
The regional council will meet today to discuss its options for dealing with the issue.
It could involve replacing two of the three councillors on the investment company board, or leaving the matter up to the next council when it's voted in, following the October election.
A report by its interim chief executive Liz Lambert and corporate services manager Paul Drury said legal advice confirmed there was no actual conflict of interest for councillor-directors on the board at present. But earlier reports showed the issue was one of perception and predetermination around decisions to be made on the catchment proposal, which included the construction of a major dam.
Some public objectors, including lobby group Transparent Hawke's Bay, felt it was not ideal to have councillors on an investment company making decisions on whether the catchment proposal was viable, and the same councillors having a final vote on the project as part of their duties with the regional council.
Earlier in the year, the regional council's chief executive Andrew Newman had been transferred to work on the catchment proposal as the investment company's managing director, removing any perception there was a conflict of interest in his role.
Regional council chairman Fenton Wilson, along with councillors Alan Dick and Christine Scott were the councillor-directors on the investment company. One of the recommendations the councillors would be asked to consider involved removing two of the councillor-directors and replacing them with two alternative directors until the company had made a decision whether to invest in the catchment proposal, a decision likely in April 2014.
There were three independent directors including chairman Andy Pearce, Jim Scotland and Sam Robinson.
Also on the council agenda today was the issue of remuneration for the independent directors. The councillor-directors were not paid.
It was proposed the base fee for a director would increase from $15,000 to $35,000 per annum and the base fee for the chairman would increase from $21,500 to $63,000. The increased remuneration recognised the true workload the directors were expected to complete.
Mr Newman, as managing director, was paid a salary of $264,423. If the council decided to replace two councillor-directors with two alternate directors, and the new representatives were paid the proposed base fee, the investment company's total remuneration package, including managing director, would be $467,423 per annum.