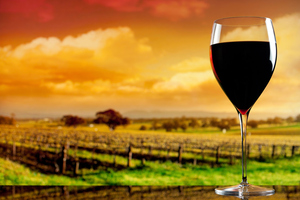 A record number of medals were awarded at this year's Hawke's Bay A & P Bayley's wine awards.
Judges from all around the country spent two days swirling, smelling, tasting and spitting more than 340 wines at the EIT campus.
Chief judge Rod McDonald said he was impressed with the quality of the wines after a challenging 2012 vintage.
"The calibre of wines was outstanding, which shows Hawke's Bay winemakers are getting the balance right. They've learnt how to deal with tough conditions and make the most of the grapes which have lower sugar levels to produce beautiful, pure flavours.
"The syrah and the merlot classes were some of the strongest we've ever seen, with Hawke's Bay getting better at developing its own style in a wide range of varieties."
In total, 216 medals were awarded including 34 golds. In the syrah class alone, eight golds were dished out and the rose and sparkling classes, which rarely get gold, received the top medal this year.
Cuisine magazine wine writer and judge John Saker said he was pleasantly surprised by the rose class.
"Hawke's Bay's trying some new styles, some have lovely European finesse, some are dry roses and some have the more fruit-driven New Zealand style. But all of them were lovely and refreshing, which is what you want to taste on a summer's afternoon.
"The Hawke's Bay wines are up there. Of course syrah and chardonnay are the stars and are leading New Zealand increasingly. Syrah is turning heads around the world, which is very exciting."
Winemaker at Tongue and Groove winery and senior judge, Lynette Hudson, said the chardonnays are moving away from the slightly over oaked styles to more fruitier, complex wines.
"There's a nice presence of sulphide, so there's that complex character that gives funk. There are hints of burnt match, lifted grapefruit, good use of oak and toasty aromatics in the chardonnays, allowing the fruit to truly show itself and form a really good balance."
Senior judge Simon Nunns said some of the wines were exceptional and didn't reflect the difficult vintages.
"The reds were strong, showing glorious expressions of Bordeaux reds. Syrah is a class that is growing in size and importance.
"We've uncovered some glorious wines which show beautiful balance and subtlety and very good handling under difficult conditions in two challenging vintages."
Mr McDonald said another strong category was the museum class which showcased wines that were at least four years old.
"Hawke's Bay's ability to age wine beyond the early drinking styles will help the region establish itself on the world stage as a serious player. The strength of the museum class shows Hawke's Bay wines are built to last and we are also hoping to build this class into something that sets us apart from other wine shows around the country."
The champion wines of each class will be announced at a glittering black tie gala event on October 22 at Waikoko Gardens in Hastings.